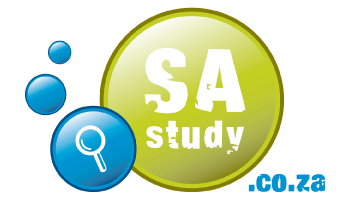 Bursary Boost for Students
The Assmang Beeshoek mine has set aside R3m for bursaries to needy students in the Tsantsabane local municipality region. The bursaries will be distributed over the next five years.
The scheme will assist 20 students in different institutions around the country and since 2010, 10 students a year have received this bursary.

Tsantsabane local municipality mayor Elroy Phete told recipients to make the best use of this opportunity. "It is an opportunity of lifetime," he said during the special meeting with the students. "Grab it and never let it go.
"The two entities have joined hands in order to make sure that Tsantsabane produces qualified people."
The mayor also encouraged the students to make sure that after they completed their studies, they come to Tsantsabane to plough back as there was a need for skills and their qualifications.
Spokesperson for the Assmang Beeshoek Mine Mbuso Zama told the students that this initiative would continue even after their mining contract with the municipality expired.
"This is the way the mine is ploughing back to the community of Tsantsabane," said Zama.
Meanwhile more than 500 people packed the Tsantsabane town hall at the special church service which was held on Sunday to kick start Nelson Mandela Day activities. Religious leaders and the council of Tsantsabane led this event. Phete encouraged the youth to respect and love their elders. "It is very sad to see how our young people treat the elderly nowadays. They do not treat them with respect. Our elders, like Tata Mandela, are the ones who fought for this country to be free like it is today," said the mayor.
He added that as of today the municipality of Tsantsabane together with different stakeholders, government and private, would go out to spread this message while giving the elderly and the needy blankets.
Among the activities included in the programme for this year's Nelson Mandela 46667 week, will be painting and cleaning the Postmasburg Old Age Home and the hospital. Elderly people from Groenwater, Skeyfontein, Jenn Haven, Postmasburg, Maremane, Boichoko, Newtown, Marantheng, Haakbosdraai and Postdene will receive blankets. The week will close next Monday with a gala dinner for the elders.
Article by
The New Age
​