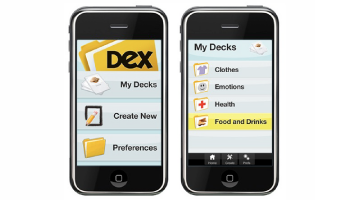 Bursaries for Building Apps in South Africa: Details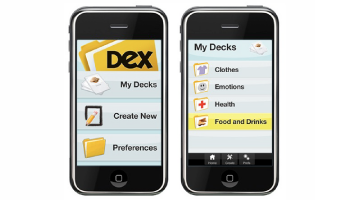 Local app development studio, immedia, is offering nationwide training sessions and bursaries will be available to selected students and interested developers as part of the Code Jam initiative.
Immedia recently partnered with the University of Western Cape and leading South African IT solutions group, Gijima to empower students across the country with app dev training and mentorship, helping them code and design their very own smartphone and tablet apps. This initiative, referred to as Code Jam addresses the lack of quality mentorship and exposure to relevant iOS skills which many students and young developers are faced with. As part of its commitment to exposing students to world-class training, Code Jam will provide them and other interested developers with the opportunity to be awarded bursaries to immedia's July sessions.
The training courses, which will run in Johannesburg, Cape Town and Durban, trains participants in the necessary skills for what can only be described as a fast-growing and incredibly competitive digital market. In a joint venture with akosma software these formalised training courses were born out of a desire to enhance mobile app development skills amongst the dev community in the country and will be conducted by professional trainers from Switzerland and South Africa, who are experts in their field. immedia is proud to be able to now offer these bursaries to developers throughout South Africa with the aim of building local talent and positioning the country as a digital powerhouse, ready to be noticed.
In 2008, immedia recognised that the app dev revolution was well on its way to reaching South African shores, and began training their developers at Apple's annual Worldwide Developer Conference in San Francisco – a risk that needed to be taken and a tradition that has been upheld for the past five years. Because of this firsthand training, immedia's developers now have both a technical and nuanced understanding of the Apple iOS ecosystem and are able to impart the latest app dev trends and knowledge with participants.
As a quarterly training initiative, immedia's training courses aim to create and amplify app dev skills across the country. Application developer, Mohamed Osman, who attended the iOS Beginners training course said, "The training was very good. We had a great intro and good insight into practical development. It is better than training videos in that respect because it wasn't sticking to theory but looking at commercial implementation of Apple apps."
Bursary criteria:
Each candidate needs to have South African citizenship and be willing to work in Durban.
The candidate must be in possession of a Matric certificate.
A developer background is not required but the candidate will need to be able to code in at least one programming language.
The candidate will need to pass a competency test and be willing to participate in an interview with immedia.
Each candidate will need to provide us with a motivation of 10 to 15 lines.
One bursary will be on offer per session.
The closing date for these applications is Thursday, 5 July 2012.
immedia's decision to grant or decline a bursary will be final.
The following courses are being offered in July.
iOS Beginners – an introductory course for programmers wanting to learn the basics of iOS development. As an iOS development course, this provides learners with the building blocks of this platform and gets you on your way to creating iPhone and iPad applications. The course is most suitable for beginner developers with prior knowledge of any programming language and students with development experience wanting to specialise in iOS Development. This foundation course is presented by immedia's specialist cloud and mobile app developer, Kishyr Ramdial [http://twitter.com/kishyr], who has been attending Apple's WWDC in San Francisco since 2008, which has contributed greatly to his deep understanding of the ecosystem, his network of developers and industry specialists, and fanned the flames of his passion for iOS.
Dates:
• Johannesburg: 9 – 10 July
• Cape Town: 16 – 17 July
• Durban: 19 – 20 July
iOS Advanced – a course aimed at enhancing the knowledge and honing the skills of existing iOS developers. The course offers learners all the necessary tips and tricks required to help develop great iPhone and iPad apps. This course is perfect for senior developers looking for the next big challenge as well as iOS developers wanting to enhance their skills. iOS Advanced is presented by akosma software's Adrian Kosmaczewski [http://twitter.com/akosma], who is based in Geneva, Switzerland. He has been writing and teaching software for the past 20 years, and is a regular speaker at technical events. Since 1996, he has shipped web applications using various technologies, as well as desktop systems for Mac OS X, Windows and Linux, and lately mobile apps for iOS and Android. Both trainers are developers first and trainers second, so trainees will receive information which is authentic and practical.
Dates:
• Cape Town: 13, 16 & 17 July
• Durban: 19, 20 & 23 July
Mobile Web App Development – targets web developers who want to take their existing knowledge to the next level. Companies want to have their services and products on as many smartphone and tablet platforms as possible these days, and web-based mobile apps are emerging as an economical answer to that requirement. This course is suited for developers who need to publish an app quickly to all platforms. Adrian Kosmaczewski of aksoma software will head this training course.
Dates:
• Johannesburg: 9 – 11 July
www.appdev.co.za and to apply for a bursary, please email [email protected]
Article by Gadget.co.za