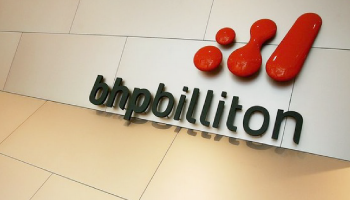 BHP Billiton Skills Development Summit 2012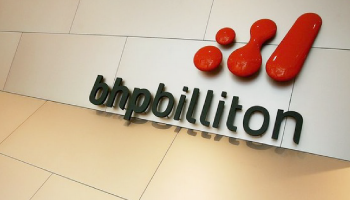 While South Africa was spared the worst effects of the global crisis which hit many developed and emerging market economies in 2008, it is crucial that the country prepares for the possibility that this may not always be the case.
In order to maintain its ability to be globally competitive and grow its economy, South Africa needs renewed commitment by both the private and public sectors to nurture and grow the skills of its workforce in order to foster meaningful employment.
This was the view of Dr Xolani Mkhwanazi, Chairman of BHP Billiton, who was speaking at the 4th annual BHP Billiton Skills Development Summit held in Tshwane on Wednesday, 25 July 2012, who says that sustainable employment is a key input for ensuring economic benefit, as well as creating a lasting impact on the markets South Africa operates in.
"Without continued investment in skills development, there can be no sustainable employment. We need to continue to earn our right to grow by recognising that we have a role to play in the up-skilling of South Africans."
This philosophy is also in line with the National Development Plan (NPC), Vision 2030 document which highlights that the key to sustainable employment and economic growth in South Africa is through education and skills development.
Mkhwanazi says that the public and private sector need to shift their focus from a philanthropic approach to looking at how South Africa can create and grow self-sustaining businesses within its communities through enterprise development. He stresses this is especially important for businesses in the small and medium-sized enterprise (SME) sector as they currently employ more than half of South Africa's workforce, but employ fewer than 50 people per company.
"In South Africa, entrepreneurship is often mentioned as a solution to create enough decent work for everyone. However, we cannot expect those without the necessary experience to immediately become successful business owners and overall contributors to our economy. As a result, we need to work together with Government in order to ensure that the goals of the New Growth Path are achieved."
South Africa's unemployment figures and lack of skills has also been linked to the inequality between its people. "Skills development initiatives need to be introduced at grassroots level in order to see the fruition of Vision 2030. We also need to address skills development amongst those who, for whatever reason, have not had the opportunity to develop those skills necessary for their own upliftment."
Speaking further on this topic at the summit was Graeme Bloch, Education Analyst and Development activist, who highlighted how skills development is hindered by South Africa's education problems.
"We don't currently have the required high level skills, because we don't get the basics right. Even when textbooks are delivered, our children still cannot read and count. We are amongst the worst in the world, certainly in Africa, and even many of our neighbours, with far fewer resources, are doing a lot better than we are.
"If we don't get the basics right at the foundation levels, these problems bounce right through the system and our children don't even get to matric and can't succeed at university," says Bloch.
The lack of basic education only further adds to the jobless situation in South Africa and reiterates how important education and skills development is for growth. An example of how education is the foundation of growth and creating jobs is Switzerland. According to latest statistics only 7.2% of Switzerland's youth, between the ages of 15 and 24 are unemployed, compared with almost 50% in South Africa.
Not only does the correct education structure and skills development programmes empower individuals to develop to their full potential but it also reduces social inequalities.
Making his closing statement at the summit, Mkhwanazi, sums up the reason behind this year's theme of 'Skills Development Is a Catalyst for Economic Development'. "We cannot necessarily argue that we have a skills shortage in South Africa because, as Government has rightly pointed out in the NPC, we do have the talent. What we need is a sound business and investment environment to create jobs for these individuals, which is why it is vital that private enterprise partners with public works in order to achieve this through viable skills development programmes.
"Our economy has remained resilient in the current uncertain economic environment, but we need to be aware of the European Crisis and the lower growth patterns worldwide, and prepare for the possibility of this affecting our country. To date we have been lucky and if we wish to continue being 'lucky' we need to continue to nurture and grow the abilities of our people, our country's greatest asset. We need to continue to make South Africa better," concludes Mkhwanazi
Article by
Leadership Online