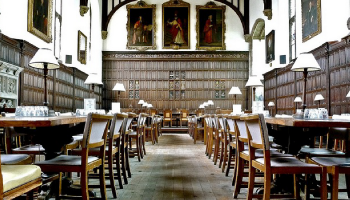 A campaign to support fellow-Maties financially; "Wyn oppi Rooiplein"; an endurance challenge and a "Soen vir Groen" (Kiss for Green) event. These are some of the exciting events that Matie students at Stellenbosch University (SU) will be involved in during the annual ABSA Matie Week organised by the Student Representative Council (SRC)
"Absa Matie Week is the highlight of the SRC's social calendar with a large emphasis on an environmentally friendly and green lifestyle," says Nadia Hefer, SRC member for Matie Week.
The week kicks off with the Maties 4 Maties Launch – a campaign from the SRC to encourage students to help their fellow Maties in need and to create awareness for the SRC Bursary Fund. The event takes place at 13:00 on the Rooiplein on Tuesday, 31 July.
This is followed up by various "Cluster Kleinsêr concerts" on Tuesday and Wednesday evening. These serve as pre-concerts for the final inter-residence competition later this year.
"'Wyn oppi Rooiplein' is the ideal way to celebrate the heritage of the Stellenbosch environment in an interactive way that students love!" comments Nadia about this student wine tasting event to be held at 13:00 right on the Rooiplein on Wednesday 1 August 2012. Tickets are R 20 per person and are available at the SRC office or at the event. "Entertainment is in the form of live music and a festive atmosphere."
Enduro Challenge is a sporting event that raises funds for the SRC Bursary Fund and will see residences competing in various physical activities. The event takes place on the grass embankment in front of Nerina Residence on 1 August throughout the day.
On Thursday, 2 August, it is time for Green Awareness! The SRC will have various oceanic awareness campaigns running throughout the day. The Sunflower Fund, creating awareness on leukaemia and bone marrow transplants, will also be available for sign-ups in the Neelsie Student Centre. A perfect day for good deeds!
The grand finale of the annual Maties' Talent Competition takes place at 18:30 in the Endler Hall on Thursday, 2 August. Matie's Talent provides a platform for students to showcase their talents whether these are singing, playing musical instruments, dancing or any other unique talent that they may have. The evening will be filled with comedy from Wayne McKay; comments from celebrity judge Munro du Toit; performances from LUMA and Acastella, music videos from SHOUT; and of course performances from the Maties' Talent TOP10. An evening filled with glamour and entertainment!
"This year 'Soen vir Groen' (Kiss for Green) replaces 'Soen in die Laan' that was held in years past. Students will come together in Victoria Street on Friday 3 August at 13:00 to kiss, yes kiss, at the same time. The event will also create awareness for a greener lifestyle!" comments Nadia on this unique Matie event.
She explains that "Soen vir Groen" will however generate some 1, 7182 tons of carbon due to manufacturing costs of products that will handed out and transport costs – to name just two. "For this reason we have decided to buy 550 environmentally friendly spekbome to equalize the carbon emitted at the event. Soen vir Groen will thus be carbon neutral! The trees will be handed out to the participants and a tree will be planted in remembrance of the event."
Also on the calendar for the week is the Liza Bixa Soccer Tournament. "Liza, a Matie student, approached the SRC with the idea of Street Soccer some years ago. A street soccer event was held which was a huge success. Liza unfortunately died in a car accident in 2010. We would like to honour this student who initiated Street Soccer and who meant so much to his community and family, by renaming the event to the Liza Bixa Soccer Tournament.
The tournament will be held on Friday, 3 August 2012 at the Lentelus sport grounds in Hammanshand Road and kicks off at t 17:00. Soccer teams from the various houses and residences, social teams, as well as teams from Cloetesville and Kayamandi will compete for the inaugural Liza Bixa Soccer Cup.
Matie week is concluded by a scheduled "earth hour" event – at 19:00. The SRC has challenged all Matie Students to go without electricity for an hour.
"Absa Matie Week is filled with fun-packed events that are goal driven and will enrich the lives of Maties! Come and join us!", invites Nadia.
"Absa strives to invest in Education as well as Skills Development, and appreciates the synergies that it shares with Stellenbosch University and their Hope project. To this end, the Matie Week provides a fun-filled platform for students to appreciate their diversity, as well as the Stellenbosch Student heritage. Absa has sponsored this event for the past 7 years, and is proud to be associated with the Stellenbosch University, as it endeavours to provide a platform of learning that will contribute to the skills continuum, and ultimately, enhanced employment opportunities for our youth," says Mr Juan Diergaardt, Branch Manager: Stellenbosch Student Lifestyle Centre, Absa Retail & Business Banking.
Liaise with Nadia Hefer at 072 600 7901 or [email protected] for more information or visit www.stellenboschsr.co.za
Click here for the programme.