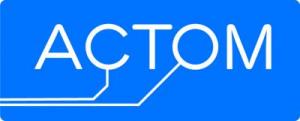 ACTOM (Pty) Ltd is the largest manufacturer, solution provider, repairer and distributor of electro-mechanical equipment in Africa, employing about 7 500 people with an annual order intake in excess of R7.5bn. They are inviting individuals to apply for their 2014 bursary programme. If you are interested in be apart of Africa's largest manufacturer of electro-mechanical equipment, then this opportunity is for you.
The JT bursary scheme is only available for students who are from the Gert Sibande District Municipality and the Majuba Local Municipality in KZN and according to the bursary rules. (Copies of the rules are available from the HR Department).
Two bursaries will be issued to students who are studying towards a Metallurgy Degree. 8 selected students who are studying towards a ND Mechanical Engineering will receive a bursary for S3, S4 and will also need to complete their N5 Supervisory Management (Supervisory Management N5 will need to be completed through Majuba College)
How To Apply
The application form must be accompanied by the documents requested below: (if these documents are not included, the application cannot be processed):
Certified copies of academic records.
Schedule of financial requirements (quote), supported by official documentation from the tertiary institution, where studies are to take place.
Certified copies of applicant's ID document.
Applications can be posted to Alley Damons at the Isando Office postal address is PO Box 8382, Edenglen, 1613 or fax to 086 571 4646
Selection will take place during the first week of March 2014, the results to be made available by Monday 10 March 2014.
Any queries may be directed to the HR Department.
Closing date: 14 February 2014
Click here for more information.