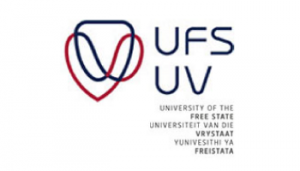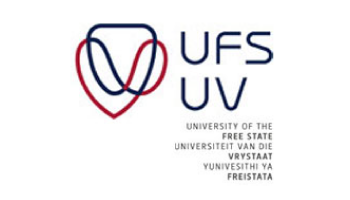 The Faculty of Natural and Agricultural Sciences are committed to recognising excellence so as to raise the bar of achievement across its study programmes. This is the view of the Dean, Prof Neil Heideman, during the faculty's prize-giving ceremony to honour the best students of the first semester at the Qwaqwa Campus.
"This excellent performance is evidence that this campus can do with more post-graduation studies to stimulate research," said Prof Heideman.
"To those who have received awards today – you are indeed role models. Work harder, as you have a very bright future ahead. Challenge yourself to read more so that you can then improve your researching skills," Prof Heideman said.
The faculty awarded accolades to 39 students who excelled in 54 modules. The best achiever for the semester was Samantha Renda, who averaged 92% in all five her BSc Honours (Zoology and Entomology) modules.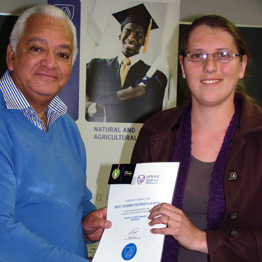 Article issued by University of the Free State