MCS's adult education programme named best in the country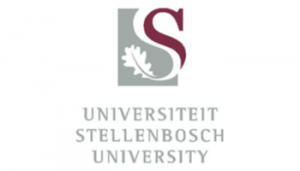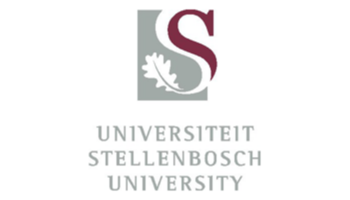 Matie Community Service's (MCS) Adult Education and Training (AET) programme has been named the best in the country at the recent 2013 National Adult Learners' Week Awards Ceremony held in Gauteng. This is the second time in four years that MCS received this prestigious prize.
The National Adult Learners' Week Awards Ceremony is an annual event hosted by the Adult Learning Network (ALN) South Africa, a national network structure that promotes adult literacy, basic education and lifelong learning. Through this award ceremony the ALN wishes to acknowledge the extraordinary efforts of learners, educators, centres and projects which have been achieved often under very difficult conditions and in service to adults and youth, many of whom come from poor communities. The ceremony is also an o
pportunity to say thank you to the many educators and learners who dedicate their service to community development through adult education and training.

MCS in turn is one of Stellenbosch University (SU) Community Interaction's Flagship Projects. It also forms part of SU's HOPE Project a campuswide initiative through which the institution uses its teaching, research and community interaction expertise to create sustainable solutions for some of the most pressing challenges in South Africa and Africa.
The AET programme was launched in 1991 as part of MCS. Its core objective is to develop the lives of farm workers; illiterate and semi-illiterate adults; the unemployed; people with disabilities and out of school youth through skills development and education. For the past two years matric classes have also been offered at the centre. Participants may either focus on improving their schooling through the education programme or take part in the skills development programme.
The education programme runs classes every week where participants are taught according to AET education levels. They are also prepared for examination and offered career guidance. As part of the skills development programme, participants may choose to do needlework and beading; vegetable gardening; video production; computer literacy or cooking and baking. In addition to the training, participants are taught business skills and showed how to start and market small businesses.
According to Ms Linda Jacobs, Senior Programme Manager of MCS's AET programme, the judges considered various qualities when it came to assessing the winners. These included, a proven track record of excellence and making the best possible use of available resources, demonstrating a commitment to community development and ensuring the learning programmes are accessible and relevant to the needs of the broader community.
Jacobs says they're excited and extremely proud of this accolade. "We strive to empower individuals, families and communities through adult education and we see this award as recognition of our continued commitment."
Mr Gareth Cornelissen, Head of the MCS, says this achievement is well-deserved. "MCS is very proud of the achievement of our AET learners and educators under the excellent leadership of programme manager Ms Linda Jacobs. We consider the recognition as a reward for their hard work."
Article issued by University of Stellenbosch