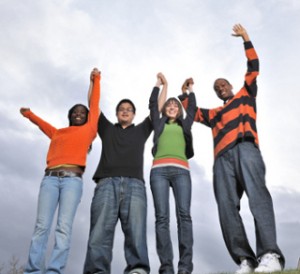 Accountability for our country begins with the knowledge of its running. Plato states that, "Those who are too smart to engage in politics are punished by being governed by those who are dumber". Could this be the current situation we are facing as the South African youth?
It is said that knowledge is power but power is ineffective if not exercised. The youth have become a nation made up of individuals who are well informed and obsessed with international affairs, practically everything else besides South African political education. We are quick to list a number of services not delivered, proudly speak of the rights we are entitled to, demand explanations from the presidential office but are unable to explain vital government processes such as voting. The same process which determines who our policy makers are, which people we put in charge of our economy, who sits in office and determines what the standard of living should be.
Even though our parents were uneducated during the apartheid era, they were well informed about the policies and laws such as The land Act 1913 and the Group Areas Act, to name a few. They were politically conscious and knew which roles they played and had to play. As a country, we have travelled a wrenching journey from the oppressive era of apartheid that our parents and forefathers fought against, lost lives and finally obtained victory. To currently bring in what is referred to as a free South Africa, it seems our appreciation is shown through constantly undermining the past, currently deteriorating our state of political consciousness and the vague direction of our future. If there ever was a time to act, it would be now.
Our opportunities are endless, our ability to solve problems is extraordinary and the potential to be change drivers and leaders is almost certain if only we would inform ourselves accordingly. It's time we knew how our government operates by engaging ourselves in the different aspects within our municipalities and enhance social development because essentially "I am because we are". Let us take it upon ourselves to individually be responsible for our lack of information as well as our neighbors. The government should assist in creating programs within the communities where people are educated about the different channels of communication in terms of holding the municipalities accountable. Our educational system needs to introduce South African Politics and engage the youth intensely on the subject.
It is only when we are conscious of our potential and abilities that we are then able to recognise that change must come and we should be taken seriously. Such consciousness comes with a great hunger not only to inform oneself through education but to also assume the role of the educator. Young South Africans our time is now, an era of conscious young South African begins now.
Article source: ACTIVATE! SA
Written by: Mmathapelo Motaung, Sithembiso Buthelezi, Nonkululeko Hlongwane, Sinothando Ndelu, Unathi Beku, Masixole Kente, Nathi, Christopher Lecheko, Nomvelo Gumede, Alex Khoza, Somila Sentwa, Anthony Arends