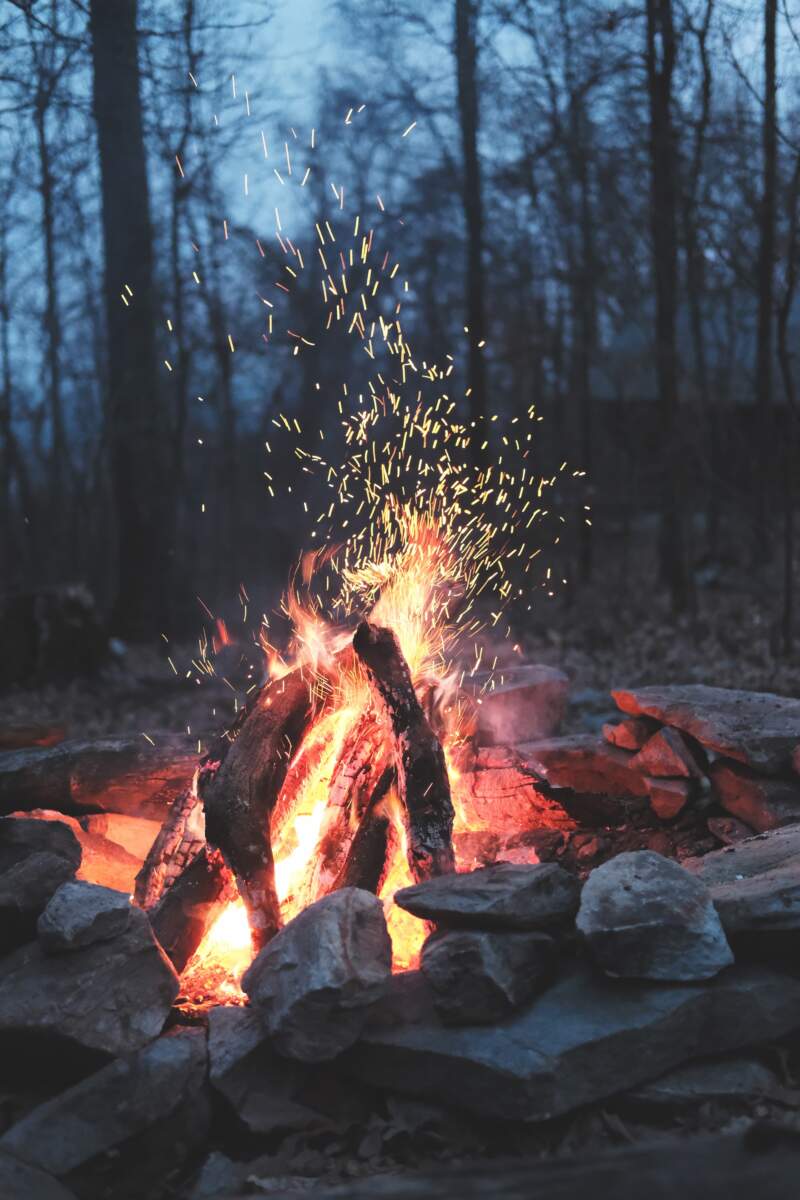 10 Camping Must-Haves for an Unforgettable Camping
A lot goes into creating the perfect camping experience. Particularly if you want to camp as a family, you need to put in more effort into doing your homework and making preparations before actually going for the trip. Getting the right gear for the job goes a long way into ensuring you and the people you care about have the best camping experience. So what are these must-have camping gear that you absolutely need to know about before setting off for your trip? This article will give you ten of them.
1. Lodge Cast Iron Dutch Oven
The lodge is one of the most trusted brands when it comes to casting iron cookware. The Lodge Cast Iron Dutch Oven will definitely be a family heirloom once you buy it because they last so long. The number of things you can cook in a Dutch oven will surprise you, and the fact that you can use them both at home and when out camping is just the cherry on top. The only downside is that cast iron cookware is heavy, so if you are planning a hiking trip when you go camping, they will potentially slow you down.
2. The Coleman WeatherMaster
This is the perfect camping tent for families. It is high quality but cheap, easy to set up, and huge! It can fit up to 2 adults with four young children at a time. It also has a screened porch that you can get creative with, storing anything from shoes to extra gear.
3. Portable Solar Charger
Many people believe in going completely off the grid when out camping. Mainly, people use nice weather, usually during spring break to hit the road. This happens everywhere, but spring breaks in Florida are overcrowded with people going camping or rushing to the beaches. Sure, this can be great for family bonding and building stronger connections, but mobile phones can be pretty handy when you go out into the wild. You might need to take photos, check your GPS, or call someone in case you have an emergency. This is where a portable solar charger comes in. It is perfect for keeping your toys juiced up even when you are in the middle of nowhere.
It is always good to be prepared, and as long as you are responsible for how you use your phone and other electronics, they should serve to make your camping experience better instead of taking away from it. What you should take note of, however, is not never use public Wi-Fi. If you absolutely need to when you have the chance, invest in a VPN, such as NordVPN to keep your network secure and encrypted to avoid cyberattacks and personal data theft. If you'd like to further consider this provider, take a look at this NordVPN review for more information.
4. Coleman Xtreme Cooler
The Coleman Xtreme Cooler is a very high-performance cooler, able to keep ice for over 5 days! And the best part? It is dirt-free! A pro tip with using such coolers is to precool the cooler before loading it up. For example, on the night before your trip, throw in some ice to pre-chill it.
5. GSI Microdualist Complete Camp Cookset
The GSI Microdualist Complete Camp Cookset is an amazing piece of camping innovation. It has literally everything you need for camp cooking, enough to make you question how you got any cooking done before. It comes with a stove, a wind blocker, two bowls, cups, and sporks. Everything snugly fits into a tiny 1.5-pound container that serves as the pot.
6. Ozark Trail 8 Person Yurt Tent
This is a fun tent with lots of room for the whole family. It feels fancy and free and has enough headroom to not get in the way of your camping experience. It is also extremely cheap.
7. Texsport Over Fire Camp Grill
What makes the Texsport Over Fire Camp Grill stands out as an essential piece of camping gear is the fact that it folds flat when you pack it, meaning it takes up minimal space. It is also simple to use and very durable.
8. Kamp-Rite Tent Cot
If you are on a family camping trip, chances are you may have an older kid who does not want to share a tent with the rest of the family. This is where the Kamp-Rite Tent Cot comes in. It is a cozy and private little tent that is easy to set up, has lots of room, and can be used as a folding chair.
9. Mr. Heater Camping Heater
As all avid campers know, nights can get really cold sometimes. The sleeping bags you packed may not be enough. Your tent also has to be warm and toasty. Mr. Heater Camping Heater is the perfect camping gear for this. With built-in safety features such as automatically turning off when tipped over or in low oxygen, it is an almost essential addition to any camping trip.
10. Traeger Tailgater Pellet Grill
The Traeger Tailgater blurs the line between a smoker, oven, and grill. It is a wood pellet grill with temperature controls that help make sure everything you cook comes out perfectly grilled and smoked. The only downside is that it is big and bulky, and needs electricity to work. However, you will have everyone licking their fingers after eating anything you cook on it. Camping is supposed to be one of the most entertaining experiences that you can have together with your loved ones. It is always good to make use of the best camping gear out there. It is advisable to be prepared and buy what you need, however you must always have a plan B in mind. Someone might get sick or you might encounter some dangerous situation where it is no longer an option to sleep outside. In such cases you need to think of other alternatives, for instance, if you happen to be around the Cape Cod area the perfect solution would be Cape Cod vacation rentals, a safe and comfortable place