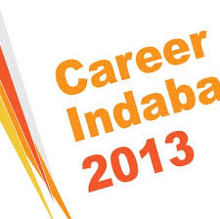 WSU to cap over 4,000 students in coming week (6-11 May)

Over 4000 students will be capped at graduation ceremonies to be held at Walter Sisulu University's campuses in Buffalo City, Butterworth and Mthatha from 6 to 11 May.
WSU Administrator Professor Lourens van Staden is expected to address students, parents and guests at the graduation regarding several issues critical to the university's turnaround including the adoption of a new governance and management model, and the University's first-ever tabling of a break-even budget.
In this eighth annual graduation ceremony, it is estimated that 1779 males, and 2548 females will be capped.
Of these, 79 will receive Honours Degrees and 21 will receive Masters Degrees, with 84 graduating Cum Laude.
The proceedings kick off at the Abbotsford Christian Centre in Buffalo City, before moving to Butterworth's Ibika Campus, with proceedings being wrapped up at the Mthatha Campus.
The University, which caters for over 21 000 students, has four faculties offering 175 programmes which are fully accredited by the Council on Higher Education which monitors higher education quality across South Africa.
This year, the largest number of graduands come from the Faculty of Business Sciences, Management and Law (2299), followed by Faculty of Education (1090), Science, Engineering, and Technology (572) and Health Sciences (358).
One of the scarce skills lies in the medical fraternity, to which WSU has long been a feeder, producing doctors of the highest standards through its School of Medicine which is amongst the top eight medical faculties in the world for problem-based community learning.
During this week, a further 66 medical students in various fields will graduate and conduct their internship, by serving some of the poorest in the former Transkei region.
Another sector suffering from severe skills shortage is the engineering sector. In this regard, WSU's School of Engineering offers the only engineering programmes in this part of the Eastern Cape. The school enjoys accreditation by the Engineering Council of South Africa, and will cap another 169 engineering students.
"The university also plays a formidable role in the province's socio-economic development of the Eastern Cape. With an annual budget of over R1 billion, Walter Sisulu University is making a massive socio-economic contribution," says Van Staden.
In the nine graduation ceremonies, the graduating students will be addressed by some of the country's leading role models such as entrepreneur Sandile Zungu of Zungu Investments, who represented South Africa at the 2000 World Young Business Achievers award programme. He is a member of the BRICS Business Council and also serves on the BEE Presidential Advisory Council.
Digital forensic scientist Jason Jordaan, who heads the highly successful Special Investigating Unit's Cyber Forensics Laboratory will share insights into the unit's investigations into fraud, corruption, and maladministration within the public sector.
Dr Victor Ramatshesele, former Jomo Cosmos and Bafana Bafana team doctor (1992 – 2000), and Chief Medical Officer for the highly successful 2010 FIFA World Cup will also take to the podium.
Currently Ramatshesele is Executive Chairperson of Powerdigm Investments and Advisory Services, and Sobantu Health Solutions; and serves on the Board of Directors and Remuneration Committee of ICAS an Employee Risk Management company.
Other speakers will include Umhlobo Wenene FM's Zola Yeye, Momentum Group's Sales CEO Dr Khanyile Nzukuma, Nelson Mandela Academic Hospital CEO Ms Nomalanga Makwedini as well as Eastern Cape Parks and Tourism CEO Luxolo Rubushe.
For more information on Walter Sisulu University