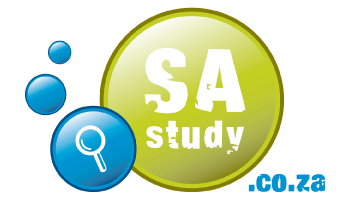 Why and How You Should Apply for a Telkom Bursary
Telkom Welcomes Its Graduates
Telkom today announced the Company has employed 130 graduates who completed their final year of study in 2011 on Telkom bursaries. Some graduates will continue their studies as they pursue their Honours degrees. While others will continue their studies even further to obtain their Masters degrees through the Telkom Centre of Excellence programme.
Telkom welcomes the range of new skills that these graduates bring into the company with a range of qualifications that span Electrical Engineering, Electronic Engineering, Computer Engineering, Computer Science and IT, Marketing and Accounting.
The Company has already placed 45 graduates in permanent positions, while 85 students have been employed on a one year contract with the aim of facilitating permanent placements.
"Telkom prides itself in facilitating the studies of these students and also in equipping them with essential and practical work experience as they launch into their respective careers," explains Mr Thami Msubo, Chief of Human Resources at Telkom.

Pictured center Mr Thami Msubu, Telkom's Chief of Human Resources with Telkom Bursary Recipients
Telkom bursaries continue to facilitate the studies of 213 active students currently in the second year of study and onwards; of which 138 final year students can look forward to employment at Telkom in 2013. Another 55 students have begun the first year of study in 2012.
The Telkom bursaries awarded to these students covers registration fees, tuition fees, accommodation, meals as well as books and computer allowances.
Post graduate bursars are encouraged to continue their studies and research via the Telkom Centres of Excellence programme. This programme is a collaborative programme between Telkom, academia, the telecommunications industry and government to promote research in communication technology and associated sciences. Sixteen Centres of Excellence have been established across the country, at various universities, making it the largest coordinated research effort in ICT in South Africa. To date the programme has produced approximately 2400 Doctoral and Masters level graduates.
Last year, 53 Telkom bursars conducted their research at the various Centres of Excellence. This year, 28 of these students completed their research and have been employed at Telkom. Currently, 40 Telkom bursars are conducting their research at the sixteen Centres of Excellence across the country.
"Telkom remains committed to developing ICT skills in South Africa, both in the bursaries we award and through the Telkom Centre of Excellence programme. Furthermore we believe that the job opportunities afforded to our graduates supports the national agenda of job creation and employment," concludes Telkom Group CEO Ms Nombulelo Moholi.
To apply for a Telkom Bursary CLICK HERE
​