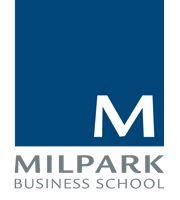 It is almost the end of July. For many scholars, this is the start of a period of great anxiety. Aside from the upcoming prelim and then final Grade 12 exams, there is also the perpetual question: what am I going to do after school?
The good news is that there are many options available to young people who want to study. Depending on your interests and your results, you can choose to follow a Further Education and Training (FET) path in a vocational area of interest, or a Higher Education (HE) path.
Further Education and Training courses give you particular skills in a variety of areas. Most of these qualifications are designed to make you 'work-ready' and many provide hands-on experience as part of the study process. There are public FET colleges and also many private FET colleges that offer FET qualifications across the country.
If you are interested in higher education, depending on your results, you may have access to certificate, diploma or degree studies. If you are unsure of what to study, a Higher Certificate might just be right for you. There is a wide variety of these courses available. A Higher Certificate will give you a foundation in a particular discipline or vocational area, but should also importantly provide you with some of the skills you will need to continue with HE studies. A Higher Certificate must have 120 credits at NQF Level 5 (at a minimum) and should take you a year to complete if you are studying full time. A Higher Certificate in a specialised area is also often a good way to enhance your employability or, if you are already employed, to formalise the skills you have acquired from working with a qualification.
You could also consider a three year, Level 6, 360 credit diploma. A diploma is designed to give you a solid understanding of an applied area of study in ways that allow you to proceed with your studies, and also make you employable. A diploma ought to take you three years of full time study to complete.
Finally, there is the option of a Bachelor's degree. For example, a BCom degree is a 360 credit, Level 7 qualification that takes three years of full time study to complete. It provides the basis for further, postgraduate study, and should give you a solid grasp of the key aspects of your chosen discipline.
A very important consideration is that many institutions now offer programmes through distance learning (DL) and/or contact learning (CL). This means you can choose what suits you best.  Enquire whether the course is offered via CL or DL, and understand what each of these requires. CL is more expensive from a travel point of view, for example, but DL may be harder for you if you are not a motivated and disciplined person.
Most importantly, whatever you do register for, do not get sucked in by an illegal or unethical education provider. Every provider is required, by law, to be accredited and registered for the programmes that they offer. In the case of a National Certificate (Vocational), this means that they must be accredited by Umalusi and registered with the Department of Higher Education and Training. Other FET courses require accreditation from the relevant SETA for that programme. All Higher Education qualifications must be accredited by the Higher Education Quality Committee (HEQC), a permanent sub-committee of the Council on Higher Education, and must appear on the registration certificate issued by the Department of Higher Education and Training (DHET). If a provider cannot show you proof of both of these, then we would advise you not to register with that provider.
Lastly, remember to keep your options open. Apply on time to more than one institution for more than one programme in your area of interest (some institutions may require you to apply six months ahead of actual registration). Don't bank on only one programme at one institution. Lighten the worry by planning ahead now. Many institutions' closing dates are just around the corner!
Issued by Milpark Business School