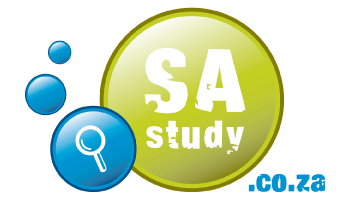 What Students Should Look for When Choosing a College
Choosing a college can be a daunting and stressful decision in any young person's life. Deciding what you are going to study, and where, is your first step to ensuring you will graduate with the right skills to find that all-important job and build your career.
It is vital to do your research and find the college that is the right match for you, in terms of cost, options, accessibility, quality and reputation. The process of researching and selecting a college should be done early, as making a rushed or ill-informed choice can result in a costly mistake. Even with a limited budget, you need to get the best quality you can afford and make sure you don't waste precious money and time being taken for a ride by a fly-by-night college.
If you want your qualification to be valuable in the job market, you need to ensure that your college is fully accredited. It is important that your college of choice is registered with the Department of Higher Education and Training and is able to produce a registration number.
Of course, the quality and history of the college is of vital importance. One of the best ways to judge a college's quality and the satisfaction of its students is to find out the percentage of students who return after the first year and the percentage of entering students who stay until graduation. Good retention and graduation rates are a sign that the college has good academic, social and financial support systems for students.
In order to make an informed and accurate decision, it is important to know what the field of study will be and what career options could arise from that particular qualification. Should there be uncertainty in terms of an intended career path, there are colleges that offer career guidance services. MSC Business College, for example, offers a Guidance Path System (GPS) – an online system that can assist potential students with choices about their future vocation.
Once a decision has been reached on your career path, you need to prioritise a list of criteria against which to evaluate potential colleges. When evaluating your options, the following should be considered:
Does the college offer degrees, certificates as well as diplomas?
What is the accreditation status of the degrees, certificates, diplomas and courses on offer? Ensure that proof can be provided on request.
What are the cost implications? Consider registration, study material and tuition fees. What are the hidden costs?
Does the college offer flexible payment plan options?
Does the college offer late registration options?
Are you able to take a short break in studies and pick up on further modules as you may need to?
What study resources are freely available to the students? Libraries, computer facilities and internet are important factors.
Does the college offer extracurricular activities and other social clubs that will enhance your student life?
Does the campus location suit you?
Are students uploaded to the National Learner's Records Database (NLRD)?
What level of support services are provided to students?
Choosing a college is a major decision. Explore your interests and take the time to find the college that is right for you and puts you on a path to a brighter future.
Insight from Cobus Potgieter, founder and Managing Director of MSC Business College