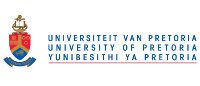 UP Marketing honours students impress Newsclip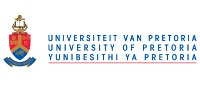 Part of the BComHons (Marketing Management) programme is to equip students with practical skills that they will need as young marketers in the industry. In order to meet this goal, the Department of Marketing Management partnered with Newsclip.
The partnership enabled students to conduct media monitoring in the print, broadcast, online and social media environments, by utilising the various Newsclip delivery and media platforms available.
Newsclip, with nearly three decades of experience in providing clients with up-to-the-minute access to clips obtained in the monitoring process, is one of the largest 360-degree media monitoring companies in South Africa.
The five-week programme started with a brief overview by Miss Samantha Konkol, General Manager at Newsclip. This was followed by an intense training session, in which the Newsclip team trained the students on how to utilize the Newsclip Gate 5 delivery system and to retrieve statistical reports. Students were divided into groups and were assigned different car brands to analyse and work on for the rest of the programme.
After four weeks of analysing and interpreting clippings from the Newsclip Gate 5 delivery system, students were ready to interpret the results and to propose creative media strategies for their specific brands.
On 21 May, the students presented their findings and strategies to a panel of judges, consisting of Sheldon White (Newsclip researcher), Sean Smit (Newsclip research team manager), Tercia Brandreth (Newsclip senior client support consultant), Adam Szpytko (Newsclip junior client support consultant), Anaïs Wilmot (Newsclip staff development coordinator) and Nontu Mashaba (lecturer in the Department of Marketing Management). Despite tough questions, students demonstrated great confidence and understanding in marketing, and specifically media analysis.
Article source: University of Pretoria