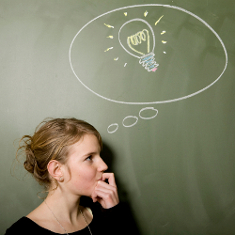 By Candice Keating
In a bid to fuel innovative activities in the province, the four universities in the Western Cape have joined forces and expertise to offer a course in Technology Commercialisation.
The course is aimed at students, researchers and other individuals interested in taking their ideas and turning it into sellable products or services.
This ambitious joint venture is earmarked to become a permanent feature on the universities' calendars, says
CPUT
's Prof Gary Atkinson-Hope, Director of Technology Transfer and Industrial Linkages.  The course has received a stamp of approval from the
Technology Innovation Agency
, a body established by government to stimulate technological innovation in order to improve economic growth.
Hope says the course, which will run over four weeks, will be presented by the country's top experts in the technology and innovation fields. The course will cover patenting and licensing technologies, industry and market research and provide steps on how to put together a full-proof business plan.
The first session will be presented at
CPUT
on Tuesday 23 July, with follow-up sessions taking place at the University of the Western Cape, University of Cape Town and Stellenbosch University.
For more information on the
Latest Student News
Article issued by
CPUT