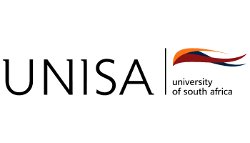 Unisa to pioneer excellence disability centre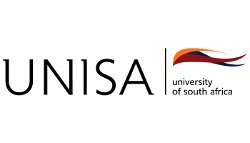 Article by Rajiv Kamal
As a transformative university that puts the community and students first, Unisa is constantly exploring new avenues to streamline the teaching and learning process. The university also maintains an ethical and social responsibility to level the playing field when it comes to higher education. It was for this reason that the Advocacy and Resource Centre for Students with Disabilities (ARCSWiD) was established. Now, Unisa wants to take that a step further and a recent visit to the United States could prove to be the catalyst.
A delegation from Unisa visited various schools and institutions in the US that cater for disabled students, to gain greater insight into establishing a Centre of Excellence on Disability.
The institutions visited included the Perkins School for the Blind, George Mason University, the Vanderbilt Kennedy Centre and The Centre of Excellence on Disability at the University of West Virginia.
The delegation comprised Dr Siva Moodley, Director of ARCSWiD, Professor Nareadi Phasha, CoD: Inclusive Education, and Dr Dikeledi Mahlo, Inclusive Education. They were shown the physical structures of the clinics, high and low technology assistive devices and how these are used and adapted to facilitate learning and independent living to people with various disabilities. They observed the types of research conducted at the centres and they were taken through the services and educational programmes offered.
Phasha was surprised by the level of dedication and practices being conducted. "The most striking experiences include the intense involvement of postgraduate students in research and teaching activities at the centres, collaboration of staff from various fields and different governmental and non-governmental organisations and the staff commitment to serving individuals with disabilities and their families. It was also interesting to note that children receive services from the centres as soon as they are born," she explained.
Moodley echoed those sentiments and believes that the visit was hugely beneficial. "The visit served to reflect on services available to students with disabilities registered with Unisa, and to acknowledge that, while Unisa is at the forefront of cutting-edge access technology for blind and partially-sighted persons, there is room for improvement in terms of other disabilities," he says.
From their visit, a number of recommendations are now being made as to charting the way forward with Unisa's Centre of Excellence on Disability. These include the Diagnostic Unit of the Centre, which will house six specialty clinics, namely, low vision, audiology, reading and learning disability, autism (neurodevelopment), a brain development and traumatic injury clinic, and assistive technology clinics. The centre will also have observation and training rooms, offices, conference rooms, a media production room, workshop, library and offices for staff and therapists.
"Research to be conducted in the clinics should be interdisciplinary and it should inform the teaching activities and services provided to students with disabilities, teachers and other professionals working with people with disabilities, families and the community. It is highly recommended that the Department of Inclusive Education share premises with the Centre of Excellence in Disabilities," Phasha elaborated.
Article source: Unisa