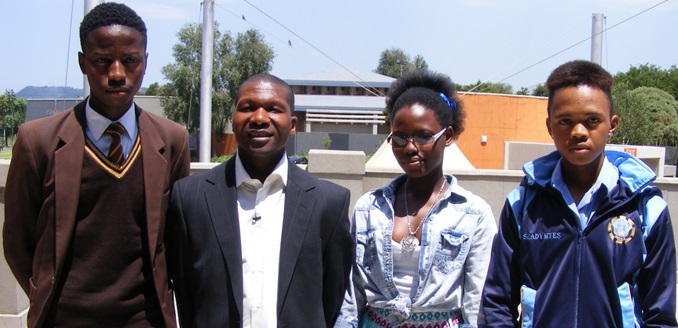 The University of Johannesburg (UJ) officially re-opened its Science Centre on Saturday, 18 January for the 2014 academic year.
With the presence of the UJ Science Centre Director Professor Azwinndini Muronga, the Science Centre, based on UJ's Soweto Campus, began the year with inspiring energy and success stories to motivate the class of 2014.
The event was aimed at promoting the centre and its achievement in improving the academic performance of the Grade 10, 11 and 12 pupils in and around Soweto. Pupils who did well in the previous year's results received awards on the day. The parents, teachers and tutors of the pupils were also present to share in and celebrate their achievements. The Science Centre continues to collaborate with schools in and around Soweto in order to mentor the Grade 10, 11 and 12 pupils to help improve their performance in Maths and Science, as well as the pass rates of the respective high schools.
The occasion attracted important delegates such as the Gauteng Mathematics Deputy Chief Education Specialist, Mr Naughty Mbanyane, who motivated the class of 2014 to aim high. He also mentioned that the Centre not only aims to produce a 100% pass rate, but wants to achieve this with distinctions as well.
"The event is vital because it is the only place and time where the Centre invites all the other stakeholders, such as the Gauteng Department of Education and the Department of Science and Technology to unite and enhance science and technology. It is also an opportunity for everyone present to witness and spread the word about the work that the Centre is doing," said Prof Muronga.
THE FUTURE IS BRIGHT: FhuluFhelo Tshituhutuhu, matriculated in 2013 with five distinctions; Prof. Azwinndini Muronga, Director: UJ Science Centre; Oletilwe Shuping, matriculated in 2012 with seven distinctions; and Thabang Motloung, matriculated in 2013 with six distinctions.
Article issued by University of Johannesburg