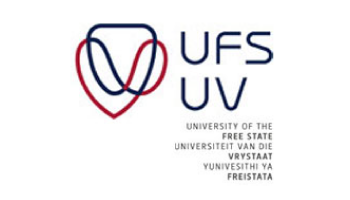 The arts at the University of the Free State are experiencing a boom, with several Kovsie artists achieving on a national platform. Dot Vermeulen, a junior lecturer in the Department of Fine Arts, is the latest UFS artist to be honoured nationally as the winner of the 2013 Sasol New Signatures art award.
The award is rewarding emerging young artists. The winning entry, entitled "Desperately disciplined," by Vermeulen, who is currently studying toward her master's degree in Visual Arts, was chosen from approximately 400 entries.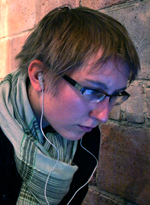 Earlier this year, Pauline Gutter, a former Kovsie, won the Absa L'Atelier competition, which is South Africa's most prestigious art competition. The year before, another former student from our Department of Fine Arts, Elrie Joubert, won the competition.
Vermeulen says there are brilliant people at the UFS who are active in visual arts at various levels. "People such as Janine Allen-Spies (lecturer in painting) and Angela de Jesus (curator of the Stegmann gallery) are not only good artists, they are also involved with the community and invest a great deal of energy into the development of young artists. From my own experience, I can say that I have benefited a lot from academic scholarships from the UFS in the course of my study career."
She says her winning entry refers to the relationship between traditional tactile painting and contemporary digital media. "The focus is especially on hidden moments of absorption and correspondence during the art-making process. The painting installation depicts a reading nude figure on a couch. A computer screen is mounted on a stand in front of the painting, animating the same image, while at the same time blocking the view of the painting. In the animation, the nude figure pages through her book from time to time, with the paint and digital drawing marks moving around her. The text "Envoi is typing…" is also animated on the surface of the couch repeatedly. It is suggestive of internet chat boxes, which often pop up on the screen while I am working on my laptop."
As winner of the Sasol New Signatures art award, Vermeulen won R60 000 and the opportunity of a solo art exhibition in the Pretoria Art Museum.
Article issued by University of the Free State