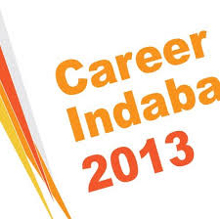 "This event really makes a difference in the lives of young people"
Thousands of school leavers, learners and students are expected at the Career Indaba in Cape Town this week where some of the top companies in the country, including South African Airways, Amazon, Food Lovers Market, PIC, Transnet, Cape Nature, Peninsula Beverage Company and MINTEK are looking to recruit.  Career Indaba takes place at the CTICC in Cape Town from 12-13 September and entry is free.  All school leavers, learners, students and their parents are welcome at the event where they can also meet with top further education colleges and universities, attend dozens of workshops with practical advice on career choices, finding a job and writing a CV.
Just some of the expo floor highlights at Career Indaba:
South African Airways are doing a workshop:  "Ndizani: Gaining Altitude in your Career" at the show on Friday 13 September from 11h30-12h00.  South African Airways is Career Indaba's gold sponsor.
The Bartenders Workshop is doing some cool flaring demos throughout the show, between workshops.
False Bay College are exhibiting and will have a demo car on site to promote their engineering and mechanical faculties.  There will also be yummy cooking demonstrations at their stand.
Curriculum Vitae:  there will be several workshops on how to put together a professional CV.
Job interviews:  dedicated workshops will give sound advice on how to make that good impression during a job interview.
The Fashion industry:  fashion students have the opportunity to meet The Platinum Group and speak to them about job opportunities.
Study abroad?  Near East University is a Turkish university, based in Cyprus, looking for SA students.
Amazon will be running an interactive workshop!
Gap Year?  Speak to Gap Year providers like CC USA and  STA Travel.
Study loans:  Eduloan will be at Career Indaba to speak to students and their parents about loans and bursaries.
Good with numbers:  SAICA are doing a workshop, aimed mainly at grade 10 and 11 students about becoming a CA (SA).
Business bursaries:  South African College of Business (SACOB) are giving away two bursaries over the two days for some of their courses.
More bursaries:  College of Cape Town is doing a workshop about "How to apply for a bursary" on Thursday at 12h00 on 12 September.
Career guidance:  Career Indaba will have a professional career psychologist onsite who will be students specialist career and future guidance.
Goodie bags for all:  Every visitors will receive a free, surprise goodie bag courtesy of FVC Holdings.
Lack of career advice
Career Indaba director Claire O'Connell:  "there is a lack of career advice and many young people will pick the stereotypical jobs when you ask them what they want to be – a doctor, lawyer, engineer…. But they don't realise that the subject choices they have already made may prevent them from fulfilling these dreams. They can become disillusioned and we want to show them there are so many other options available to them."
Parents are most welcome and even encouraged to accompany their kids especially if they are unsure what career path they want to take.  Says Claire O'Connell:  "if you have left school or college and you are still unemployed or looking for a career change, come by and meet with our exhibitors – they are actively recruiting and you might have the skills they are looking for."
Claire says organising Career Indaba is an exciting and rewarding experience:  "it sounds corny but this event really makes a difference in the lives of young people – that is the best bit."
Visitors can already register online for their free tickets on: www.careerindaba.co.za and there is a free bus shuttle offered for groups.
Dates, times and location:
Dates:  Thursday and Friday, 12-13 September 2013
Times:  09h30-17h00
Location:  CTICC, Cape Town