The Careers Portal: What should you study? Here's some ideas…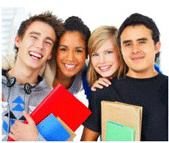 What should you study when you leave school so you stand a good chance of employment once you have qualified?
"It makes sense to take a work-related course that is directly aligned with the field you are keen to enter," says Tasneem Mohamed, marketing manager of the Landelahni Recruitment Group. "In the face of high unemployment, even among graduates, it's also a good idea to pinpoint growth industries that are likely to provide job opportunities in the future.
Depending on your grades and your interests, you could choose to study at a university, a university of technology, a Further Education & Training (FET) college or you could enroll in a short training programme to learn work skills.
"Courses for basic functional skills are usually shorter and less expensive than university programmes, and they will make you marketable as a job seeker. Just be sure you undertake the course with an accredited institution," says Mohamed.
"Short training programmes may equip you, for example, for reception, secretarial, data capture or call centre work. Or you could apply for a learnership in your area of interest. Learnerships are co-ordinated by the Sector Education Training Authorities (SETAs) and provide theoretical knowledge and practical experience in the workplace.
Mohamed lists some specific study options below:
If you achieved a good maths mark, information technology (IT) could be the career for you, since the sector is facing a dire shortage of skills.
IT underpins every industry and business we work in, so a computer sciences qualification will set you up for a career in South Africa or anywhere else in the world.
Computer literacy along with data input or call-centre training will give you access to the workplace.
With the government's R850-billion infrastructure spend coming down the line, the demand for engineers and artisans is likely to increase. Engineering and technology will be important disciplines for many years to come.
Engineering for the green economy
With the SA government's aim of obtaining 30% of our energy from alternative energy sources, the demand for skills in the 'green technologies' space is increasing rapidly. This cuts across the IT sector and electrical engineering.
IT, electrical or electronics degrees or diplomas are good entry-level qualifications. Once you have a foundation qualification, you can go on to specialise in alternative energy (for example solar or wind) by taking a postgraduate diploma or degree, either overseas or locally – once such specialisations are available here.
Project management and construction site management
A degree or diploma in engineering is a good starting point for managing infrastructure projects as these come on line. The Project Management Institute and several universities have specific project management courses. And the Engineering Council of SA has a professional project management qualification.
Site managers will be needed to oversee the building of the projects already underway and in the pipeline. Usually site managers are qualified artisans or graduates with a diploma in building management from a university of technology.
Financial and risk management
There continues to be a shortage of financial professionals, while increasingly volatile international markets are obliging companies to strengthen their risk management capabilities.
Risk managers usually come from an accounting, auditing or IT background, so keep an eye out for these subjects during your studies and follow-up with a post-graduate degree or diploma in risk management.
Human resource and talent management
People with the ability to find and develop talented candidates for organisations in competitive markets are highly sought after. You would need a human resources or psychology qualification or a commerce degree, followed by HR experience.
Digital marketing management
A marketing degree or diploma is the place to start if you wish to assist organisations to expand their social media capability. There are many short courses available in digital marketing and social media. A strong IT capability is essential along with communication skills to keep content current, relevant and up-to-date.
"Employees of the future may well specialise in a certain discipline but they will need a range of skills to ensure career resilience in the fast changing and uncertain world of work," concludes Mohamed. "The employee with a variety of skills and abilities is the person who is best-placed to succeed in the knowledge economy."
Article source: The Careers Portal