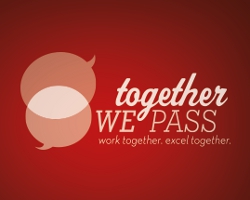 The Animation School Taking Applications for Cape Town and new Johannesburg Campuses

The Animation School – a specialist animation training institution, which was founded in Cape Town, will introduce a fully-equipped Johannesburg campus in January 2014 and has officially opened its doors to applicants for both campuses.
"Realising that there was a significant gap in animation training in the country, we launched the Cape Town campus in 2000 and today we are recognised as a leading global institution," said co founder and principal of The Animation School, Nuno Martins. "The move to open the Johannesburg campus is in response to significant student demand. We are one of the only formally-accredited animation and visual effects training centres in Africa."
The Animation School issues its graduates with a Diploma in Animation and Visual Effects, governed by an industry-wide education body. The new Johannesburg campus is expected to offer a three-year undergraduate Diploma in Animation, including postgraduate studies as the site expands.
The new Johannesburg campus, centrally situated for students residing throughout the city, is located at 181 Jan Smuts Avenue, Rosebank.
In the last week of October, Martins began giving presentations about the three-year animation course to prospective students, including examples of award-winning student work. In his talks Martins explained the career prospects that become available to qualified animators, as well as the school's basic entry requirements.
"We are still taking applications for both the Johannesburg and Cape Town campuses, however, space is limited. We advise prospective students to get in touch with us soon rather than later," said Martins.
"When we opened our first campus in Cape Town, we couldn't have anticipated the growth we have since experienced. We're excited about the new campus opening in Johannesburg because it is indicative of the rapid growth of the South African animation industry."
Visit The Animation School's website for more information