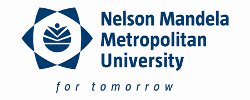 The studies of 13 Nelson Mandela Metropolitan University postgraduate students will get a much-needed boost with scholarships to the value of more than R400 000 from Indian conglomerate TATA Africa.
Three doctoral, five masters and five honours students will benefit from scholarships of R50 000 (doctoral), R30 000 (masters) and R25 000 (honours) each. The students' disciplines include business and economic sciences, applied language studies, nursing, geosciences, corporate communication, chemistry, biomedical technology, IT Communication, microbiology and education.
The Tata Africa Scholarships programme is one of the many ways that the group gives back to the community in which it operates.
Initiated at the end of 2006, the Tata Africa Scholarships are given to deserving but financially constrained students and for postgraduate studies across a wide range of specialities.
Since 2006, 194 Tata Africa Scholarships have been awarded at a cost of nearly R10m. This includes the 57 scholarships that are currently being awarded at NNMU, Wits, and UKZN and further afield at the universities of Accra and Nairobi.
"'In 40 years, Africa will have more working age people than any other continent, but not all will necessarily be employed. A failure to invest in education could cause massive problems. Promotion of basic education and skills training is essential to reduce unemployment rates.
''We are therefore very proud to be giving our contribution to knowledge expansion. Investing in the education of the youth of South Africa is a key focus for us," said Mr Raman Dhawan, Managing Director of Tata Africa Holdings.
Acting CEO of the NMMU Trust Renita Affat added that ''many students are studying at NMMU with the aid of bursaries and most of these students would not have had the opportunity to acquire skills that are helping them change South Africa for the better".
Article issued by Nelson Mandela Metropolitan University