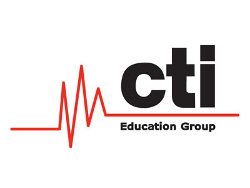 The Mastery Learning Methodology (MLM) programme gives you the power to pursue a career in IT. Its core objective is to allow you the opportunity to learn at your own pace, a method that's been proven to give you a better understanding of your studies.
If you're interested in a Certificate in Information Systems or short learning programmes (IT Engineering, Comprehensive Programming and Internet Development Specialisation), you will learn much with an MLM programme.
At CTI we know that each student is unique, especially when it comes to their understanding of what different subjects entail. With this in mind, an MLM course allows you to take your time with modules that are particularly challenging, while enabling you to quickly progress through easier aspects.
This can improve the way you comprehend the overall course by as much as 300%.
Apart from the aforementioned flexibility that the MLM programme offers, you can start whenever you feel ready to take it on. You can enrol as a part-time or full-time student – both options giving you a rich resource of information that you can use to pursue a variety of professions. The duration of the course will vary depending on the type of studies you've chosen.
We live in a constantly changing world and no other industry experiences this more than IT. In keeping with the times, we ensure that our study material is in line with global trends. What this means for you is that you'll learn important concepts such as HTML5, CCS3, JavaScript and Android Development. These skills are in high demand in the professional world.
Here are just some of the many professions you can pursue, using our dedicated placement assistance programme, after successful completion of your Information Systems certificate:
Junior Programmer
Junior  Database administrator
Junior  Web developer
Junior  Network administrator
Junior  Linux operating system administrator
 Finishing the MLM programme doesn't mean the end of your academic career; you can go on to enrol for a BSc in Information Technology. It's good to note that you can also find employment while working towards a full degree. This allows you to gain useful experience from the workplace, while upgrading your skill set in the classroom.
CTI is committed to giving you a valuable education that will help you improve your prospects and the world around you. We will continue to improve on our academic offerings, ensuring that you have a better future, so come join us and enrich yourself.
Article issued by CTI