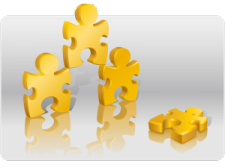 Wealth isn't something you measure in Rand.  No – it's not even measured in U$D or Euro or Bitcoins!
We measure wealth in time:  Wealth is the number of weeks or months, or years that you will be able to live at your current level of luxury after your income dries up.  If you've had a look at the job market in South Africa, you will know that very few people have never been retrenched, or have never seen an employer close down.  Also – did you really think the employees are the guys making the big bucks?
Think again!
Symeology offers you the Certificate in Entrepreneurship from North West University.  We not only see you certified in three months, but we support your new business for a year afterwards through our networking group to help your business grow and succeed.  We would like you to build real wealth, and real security by giving you the skills and the backup to land on your feet, no matter how big the bumps in the road may be.
Book your course NOW, and create your own destiny.  Get the paperwork you need to fall back on, and learn to create a streetwise, usable business plan.
More importantly – learn to edit your business plan on the fly:
Adapting to your market,
Adapting to new challenges, and
Changing faster than your competition can think! 
Get a laptop and a website to kickstart your business – and rub shoulders with people who have made their mark internationally – you can even get them to invest in your new startup, before you get your certificate!
Life's too short to wait for your dreams.  Everything you need to succeed is already within your grasp.
Book now, and YOU can choose how your 2014 is going to play out.
Visit Symeology.co.za for more info
Article source: Student Brands