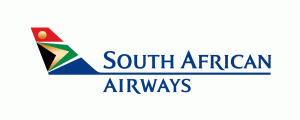 South African Airways is providing an opportunity for South African youth who wish to become aspiring pilots to participate in the SAA Cadet Pilot Development Programme, a bursary award programme aimed at assisting successful candidates with funding to obtain a Frozen Airline Transport Pilot's Licence.
On completion, successful candidates will be required to seek employment in the Aviation sector to gain further flying experience. Once sufficient flying experience has been obtained and should suitable vacancies arise in SAA, successful cadets will be eligible to apply for an appropriate position in line with SAA recruitment and selection processes.
Please note that being part of the SAA Cadet Pilot Development Programme does not guarantee employment at SAA.
All applicants who meet the minimum criteria outlined below are invited to submit applications for the bursaries.
KEY REQUIREMENTS
Matric Certificate/Grade 12 results/N3 or relevant tertiary qualifications (SAQA accredited)
Compulsory subjects include: Mathematics or Statistics 101, Physical Science and English.
Subjects are to be passed with D symbol on Higher Grade, C symbol on Standard Grade or Level 5
Candidates with/without previous flying experience/valid pilot licence will be considered
Pass a security competency assessment
Be a South African citizen
Be willing to relocate for approximately 54 weeks
Sign a training bond.
KNOWLEDGE & SKILLS
Communication
Judgement and decision making
Problem-solving ability
Multi-tasking
ATTRIBUTES
Must be medically fit
Good hand-eye coordination
Technically orientated
Highly motivated
Ability to work under pressure
Confident and assertive
DOCUMENTATION REQUIREMENTS
Matric results transcript
Aviation training records (where applicable)
A summary of all the types of aircraft flown and the number of hours flown in each type (where applicable)
Copies of the following: Matric Certificate, South African Identity Document / Passport,
Academic transcripts, Last page of Pilot logbook, Pilot Licence, Passport Photograph
How to apply:
If you believe you have what it takes Click Here to apply online.
Closing Date: 19 October 2013
Please note SAA is committed to empowering previously disadvantaged groups and all bursaries/funding will be awarded in this context.