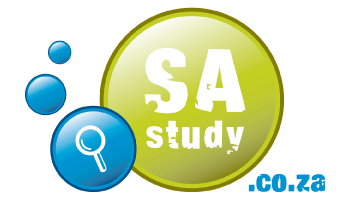 SA Education Needs Relevant Tech Integration
There is a great need for clear leadership, support and guidance to ensure relevant integration of technology into education.
So says Claire O'Connell, project director of the upcoming African Education Week, which will take place from 6 to 8 July in Johannesburg.
She points out that technology, together with other critical success factors like continuous teacher professional development and support, has the potential to have a transformative impact on education.
O'Connell is of the view that technology is rapidly becoming integral to the teaching methodology in the ever-changing world of ICT.
"We need to ensure that we are equipped to integrate technology into our classrooms where it can enhance teaching and learning – ranging from the use of mobile technologies to e-learning."
Advancements in technology mean there are always new opportunities and, as educators, the industry must understand which ones they can apply so as to leverage the potential these technologies bring, she adds.
According to O'Connell, one of the key issues facing further education training (FET) colleges and universities is the need to align courses with the demand for skills in the workplace.
"There is a pressing need to align third-level courses with the needs of the workplace as well as buy-in from industry."
She believes this will improve student retention in SA as well as its global competitiveness in regards to its education institutions and the skilled workforce that they produce.

Education convention
This year's African Education Week, themed 'Bridging the skills gap through quality education for all', will provide a forum for attendees from across the continent to discuss the critical issues affecting schools, FET colleges and universities, and exchange ideas as well as solutions.
The event, which is returning for the fifth year, will feature a keynote address by minister of higher education and training, Blade Nzimande.
There will also be a panel discussion featuring Angie Motshekga, minister of basic education; Fikile Mbalula, minister of sport and recreation; and Phil Mjwara, director-general of the Department of Science and Technology.
Johannes Cronjé, dean of Informatics and Design at Cape Peninsula University of Technology, will also speak at the event. He says with almost half of its one billion population under 15, Africa looks to education, technology and investment to relieve its youth from chronic unemployment and poverty.
Cronjé adds that recently great advances have been made with the introduction of new technology to formerly disadvantaged schools. "Government's contribution to public education has grown year-on-year and education remains its largest item of spending."
FET colleges and universities, Cronjé notes, are working more closely with industry to bridge the skills gap; to produce learners that are equipped with the necessary skills to find employment and take their place in the workforce.
"The question is no longer, 'should we use technology in education?' but, 'how can we make it part of the educational offering?'"
Software career training
During the Further and Higher Education session at African Education Week, IBM will chair a sitting on 'Aligning further education programmes with the needs of the workplace'.
According to IBM, which is one of the sponsors of the event, the IT industry goes through constant transformation, creating new and exciting opportunities for enterprises and individuals.
Bernadine Jeffrey, IBM's training manager, software group, sub-Saharan Africa, says upskilling one's technical and business knowledge with the right skills enables one to stay relevant and tap into growing opportunities.
To alleviate the skills challenge, IBM has rolled out a software career training (SCT) programme to enable IT professionals to stay up-to-date in the industry.
The company says organisations that succeed and come up tops despite these volatile conditions are the ones that are quick to hire the right people with the right skill sets.
IBM adds that for individuals who want succeed in this dynamic IT environment and contribute to dynamic enterprises, education is paramount. Driven by the constant flow of global opportunities, new computing paradigms and new client needs, IT professionals may easily find their skill sets obsolete, it explains.
Jeffrey says the SCT curriculum brings together the latest software content, strong technical foundation, real-world industry experience, hands-on lab courses and best practices, all into a single education programme.
The IBM SCT programme consists of two tracks, the Foundation Series and the Specialisation Series, she points out.
"Both are designed to meet the needs for both early- and mid-career professionals, offering professional education."
Article by
ITWeb
​