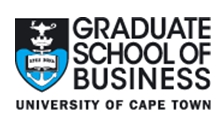 Participating for the first time, the UCT Graduate School of Business finished fourth out of 36 at the John Molson International Case Competition held in early January, in Montreal. The competition is the oldest and largest business analysis competition in the world.
In stories, the underdog might not win but always captures the heart of the audience and so it was at the John Molson International Case Competition in Montreal this year, where the UCT Graduate School of Business while not grabbing the top spot, definitely made a lasting impression.
Placing fourth overall, the first-time contenders UCT GSB were knocked out of the semi-finals, but not before securing its position as serious contenders for 2014.
"The team was exceptional, getting better with each round," said team coach and UCT GSB lecturer on the MBA, Johannes Schüler. "They delivered an absolutely outstanding semi-finals presentation, with their bold and well thought-out strategy and roll-out plan."
Attracting up to a thousand people a day, some of them major businessmen, The John Molson International Case Competition is the oldest and largest company analysis competition in the world. Between January 6 and January 11, hundreds of MBA students representing business schools from more than a dozen countries competed for the first prize of US$10 000. 
A panel of judges made up of 270 senior business executives from different industries assessed the competing teams' abilities to analyse business cases and to come up with solutions for real business problems in a set time. They are judged on creativity, insight, substance and plausibility of implementation of the solutions and plans submitted.
"The teams are given three hours to analyse these unpublished cases using what they've learned while doing their MBA and then develop and submit their solutions and a detailed plan of action to the panel," says Schüler.
Winning first prize was University of Technology Sydney. Second and third prize went to Queensland University of Technology and McMaster University respectively.
"This is the largest competition of its kind in the world and receives many applications every year, of which only 36 schools are accepted," says Schüler. "To come fourth overall in a competition of such prestige is incredible. The UCT GSB had a very strong team."
Bruce Longmore, Nicholas Simigiannis, Marc Low and Mark Kritzinger made up the team, that some said was unique because of its professionalism and soul.
The GSB's overall standing after five cases, going into the semi-finals and having won four out of five cases, was 165 points, placing them second behind Munster University with 187 points. But in the semi-finals they faced tough competition in the University of Queensland and the University of Calgary;Queensland went on to the finals.
"The team stood out from the rest because of their very intelligent, innovative solutions that were insightful and practical," said Schüler. The team was one of only two to represent Africa. The other being from the University of Lagos, Nigeria.
"The competition is very tough. You're doing something that otherwise would take eight weeks, in three hours," said Schüler. "The team needs to integrate all of what they've learned on the MBA, apply the knowledge and then make a decision as to which is the best route to go.
"They were well prepared and cohesive. They were sure of their decisions and presented them with spirit and certainty," he said.
The experience of this year's case competition will help in preparations for next year and in choosing a team. Schüler is looking forward to next year as he believes the GSB has a strong chance to do well again.