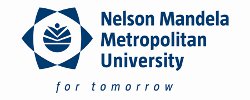 For close to 6000 first-year Nelson Mandela Metropolitan University students the academic year starts with a two-week orientation. It kicks off with the Welcoming Ceremony and Faculty Meet and Greet on Saturday, 26 January, at 9am and ends with the last orientation session on Saturday, 9 February 2013.
More than 5 700 first-time entering undergraduate students had been admitted to NMMU by 16 January, compared to 5 691 last year. The former number is expected to climb as late applications are still being processed.
NMMU Vice-Chancellor Prof Derrick Swartz will welcome students and parents to the university next Saturday, after which they will move on to their respective faculty meet and greet sessions. There the faculty deans will welcome first-year students and their parents, who will also be given an opportunity to meet the lecturers and ask about the courses.
NMMU
encourages parents to attend these events as they offer great insight in terms of academic expectations and, in particular, registration.
Emphasis is also placed on encouraging
first-years
to attend the academic orientation programme to learn how to make a success of their stay at
NMMU
. Specially trained senior students (How2 Buddies) from each faculty facilitate the programme.
The orientation programme consists of academic, wellness, career, financial and social/cultural sessions and provides an ideal opportunity to meet fellow students and learn about university life. Academic events are compulsory for all students to attend.
Details can be found on the orientation website at
www.nmmu.ac.za
and the How2@nmmu
Facebook page
.
NMMU
had a 24% increase in applications as compared to 2012 – receiving 37 206 applications for 2013 as opposed to 29 933 the previous year.
NMMU
embarked on a vigorous marketing campaign to ensure that prospective students applied to study at
NMMU
before the official closing date on 1 August and again, by the late cut-off date of 5 December 2012.
Registration for the 2013 academic year starts on Monday, 28 January, and lectures commence on 11 February.
NMMU
is one of our
Featured Institutions
, please click
HERE
 for more information