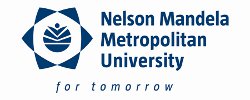 10 000 Dibas! That's the call to action for supporters of the Madibaz rugby team for their final home game of the Varsity Cup season on Monday 18 March.
The Nelson Mandela Metropolitan University's high-flying first XV is hoping attract 10 000 supporters or Dibas when they take on Tukkies (University of Pretoria) in what is their biggest chance to date of making the semi-finals of the university competition.
"The support we have received has been incredible, but we'd like to make it even better for the final home game," says Madibaz coach Brent Janse van Rensburg.
NMMU has won three consecutive home games and is presently fourth on the log – their best performance so far in the six-year history of the student competition.
Various incentives all mirroring the 10 000 Dibas call have been initiated.
These include:
-R10 000 is up for grabs in the kicking competition at half-time
-R10 000 will be given to the best NMMU residence supporters
-10 000 is the number of fans the NMMU4U Facebook page is aiming for by 18 March
"Rugby is on the rise in our province. We know what support can do for our team," added Brent.
The Madibaz players will be visiting various schools in the metro to garner support for the Monday 18 March game.
In the past few weeks, NMMU has beaten Wits (24 – 26), University of Free State's Shimlas (14 – 10) and the University of Johannesburg (20 – 13). They drew 5 all against the University of Cape Town in the Mother City, and almost caused a massive upset in their narrow loss against Maties in Stellenbosch (13 – 8).
The game starts at 7pm at the NMMU stadium on South Campus. ENTRY IS FREE.
For more information on NMMU