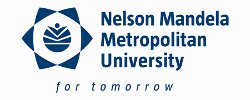 Made from scratch by a highly motivated team of mechanical and electrical engineering students, supported by some business and marketing students, DibaE – the first electric racing car by an African university – will be launched by Nelson Mandela Metropolitan University on Tuesday, 16 July 2013.
NMMU Racing
has designed and built an electric racing car to complete in the 2013 Formula Student Competition (FSC) in Hockenheim, Germany from 30 July to 4 August; the first university on the continent to build an electric racing car of this kind and compete in this international event. DibaE was first to qualify for entry into the competition.
In 2011
NMMU
also made history when DibaOne competed in the combustion sector of the international event as the first team from Africa to do so.
''DibaE is a giant leap forward from DibaOne, and includes brand new technologies such as 100KW, 450Nm Brushless-DC electric motor powered by Lithium Polymer batteries, targeting a 0-100 km/h acceleration of under 4.7 seconds! Another new development is a unique aerodynamic package incorporating front and rear wings, and a Formula One style under-body diffuser to increase cornering down-force,'' says
NMMU
Racing formula student project manager Trevor Stroud
.
To enter the prestigious competition, teams from around the world undergo a rigorous online registration process consisting of a quiz that challenges both the team's technical knowledge, and understanding of competition rules. The process required the teams to answer about 20 questions that tested technical knowledge and understanding of the competition rules.
The design of DibaE started at the end of 2011, shortly after
NMMU
Racing returned from the FSC event, and incorporates all the lessons learnt during the construction of DibaOne, which was the university's first attempt at building a car.
''I am proud of the students who tirelessly worked on this project. About 17 of the 50 members are going to the competition. This project would not be possible if it wasn't for their dedication and the contribution of our sponsors,'' he says.
Event Details
Date: 16 July
Time: 12h00
Venue: Main Auditorium New Engineering Building, North Campus
For more info on
NMMU
on SAstudy.co.za
Article issued by NMMU