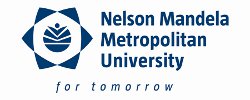 General notes
Prospective students must meet the statutory minimum requirements based on the National Senior Certificate (NSC) or equivalent school-leaving certificate for admission to a higher certificate or national diploma programme. Four of their seven subjects must come from the designated list for admission to a degree programme.
Provisional admission is based on levels/symbols obtained in your grade 11 final or grade 12 June / September examinations. However, the final decision for studying at NMMU is based on your final grade 12 exam results.
Apart from this, there are also specific subject requirements for all programmes.
Admission to an undergraduate programme will be further determined by an applicant's Admission Point Score (APS). The APS system is used for allocating point values to your seven NSC subjects.
Applicants whose Admission Point Score (APS) falls below the APS required for direct entry to a specific qualification may be referred to write an access assessment test provided that the APS falls within the required testing band. Provisional admission will be based on both an applicant's school and access assessment performance.
There are limits to the number of students that can be admitted to each programme. Meeting the minimum admission requirements does NOT guarantee acceptance and you may be required to undergo further testing and/or be interviewed. If a programme is full, you may be denied admission even though you meet the minimum requirements. So apply early!
Applicants with international or foreign qualifications must satisfy the requirements laid down by the Matriculation Board to qualify for a certificate exemption for a particular international or foreign school leaving qualification.
In the case of applications by candidates who have studied at other higher education institutions accredited by the South African Qualifications Authority (SAQA), the results obtained at such institutions will be considered, together with their academic record and certificate of conduct.
Prospective students who matriculated prior to 2008 must please contact NMMU's Admission Office to determine their admission requirements.
Please note that admission requirements are subject to change.  Information in this programme guide was correct as at November 2013.
How do you apply?
Application forms for study at NMMU can be obtained by writing to the Admissions Office or downloaded from the university's website at www.nmmu.ac.za/applications
Applicants will now also be able to apply online by logging on to www.nmmu.ac.za/applyonline.  Please note that online applications are only open from the end of April onwards and only for first time undergraduate applicants.
Before completing the application form and paying the application fee, please take note of the minimum admission requirements for the programme of your choice.
Include certified copies of your identity document and school reports.
Provisional admission is based on levels obtained in your grade 11 final and grade 12 June/September examinations; however, the final decision is based on your grade 12 final exam results.
Applications for admissions should be submitted by 1 August.
Late applications will still be considered up to 5 December and thereafter but only if the applicant meets the direct entry requirements and at a higher application fee.
Hand in your fully completed application form, (see the first page of the application form for a checklist), as well as the prescribed application fee, to the Admissions Office on any NMMU campus, or post to the following address:
PO Box 77000
Nelson Mandela Metropolitan University
Port Elizabeth
6031
South Africa
Please do not send cash in the post. See the application form for details of payment methods.
Application fees are non-refundable.
Online applications
To apply online you will need the following:
A valid SA ID number or passport number;
Access to the internet and an e-mail address;
Access to a scanner and/or
Access to a fax machine and/or
Access to a printer (if you are younger than 18 or unemployed)
Only first-time undergraduate applicants will be able to apply online.
To apply go to www.nmmu.ac.za/applyonline 
Please note that failure to submit all required documentation will delay the processing of your application.