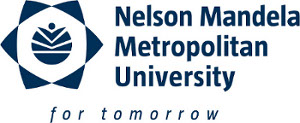 Nelson Mandela Metropolitan University will award close to 6000 certificates, diplomas and degrees at 13 graduation ceremonies in Port Elizabeth and George from 12 to 22 April 2013.
This includes 375 master's degrees and 84 doctorates as well as 42 master's technology degrees.
Leading the way is the Faculty of Business and Economic Sciences with 1755 graduates. The Faculty of Science once again produced the most doctoral degrees (29). The Faculty of Business and Economic Sciences celebrates 152 master's degrees, as compared to 134 in 2012 and 119 in 2011.
NMMU will this year award honorary doctorates to actor and playwright John Kani, educationist Henry Hendricks (posthumously), oceanographer Sylvia Earle, medical epidemiologist Seth Berkley and activist for equal rights in sport Hassan Howa (posthumously).
 For more information on the Graduation Programme visit NMMU's website