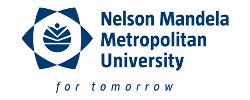 NELSON Mandela Metropolitan University (NMMU) has done it again – winning the most awards for marketing and communications within the field of higher education nationally.
NMMU won 14 awards, including three category victories, at the Marketing, Advancement and Communication in Education (MACE) Excellence Awards at the University of the Free State in Bloemfontein this week.
More than 20 institutions of higher learning entered the awards.
Judges praised the high overall standard of NMMU's entries.
"It is obvious that the NMMU team takes great pride in what they do.  Not only are the projects, publications and other activities produced and presented well, but they are underpinned by a carefully compiled strategy.
"In many instances the entries by NMMU were used as the benchmarks in categories," said MACE Excellence Awards co-ordinator Jandre Bakker.
The university scooped the top awards in the categories of publications, social media and video production, to win three of the eight sections. It also won five individual excellence awards.
They were for:
NMMU's new app, myjourney;
Its unconventional packaging of the university's Annual Report
The external newsletter, In Touch
Videos of NMMU ambassadors as part of a strategy to reach today's highly-visual Generation Y
Its integrated Graduation campaign aimed at profiling all that is excellent about NMMU.
Each attained a mark of 80% or more from a panel of judges from higher education and industry. The other awards were for NMMU's university twitter handle, NMMU4U; its Facebook page; a Law publication; its student diary; its video content-sharing site, NMMUonTube and its 10 000 Dibaz campaign
 "We are thrilled with the results. NMMU may be a new university, but it's a university that is on the rise in all spheres – from its research, teaching and learning through to its branding, marketing and communication," said NMMU's Director of Marketing and Corporate Relations Pieter Swart.
Two years ago NMMU won an unprecedented 17 awards for various campaigns, publications, advertisements, social media and video productions, including the flighting of a flash mob by the NMMU choir at Greenacres Shopping Centre that went viral.
Boland College, the University of Johannesburg, Wits University, UNISA and the Durban University of Technology were among the other big winners at the profession's annual awards and congress where UFS rector Prof Jonathan Jansen was among the many top speakers and industry experts to address the 140 delegates.
Article issued by NMMU