NMMU and South Africa's first Electric Racing Car Qualifies for German Competition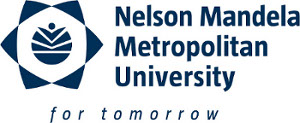 NMMU Racing has reached another milestone. Their new green technology vehicle has secured entry into the prestigious 2013 "Formula Student Electric" competition.
The university's DibaTwo GT was first to qualify for entry into the German Formula Student competition held annually in August at the Hockenheim Formula One circuit.
"Over 100 teams competed for only 40 positions and NMMU Racing made history once again by being to first South African team to gain entry into this alternative-energy racing formula," said NMMU Mechanical Engineering lecturer and Formula Student Project manager Trevor Stroud..
In 2011
NMMU
also made history when DibaOne competed in the combustion sector of the international event as the first team from Africa to do so.
According to Stroud, DibaTwo GT is a giant leap forward from DibaOne, and includes brand new technologies such as 100KW, 450Nm Brushless-DC electric motor powered by Lithium Polymer batteries, targeting a 0-100Km/h acceleration of under 4.7seconds!
He said a another new development is a unique aerodynamic package incorporating front and rear wings, and a Formula One style under-body diffuser to increase cornering down-force.
"We plan testing DibaTwo within the next two months," said Trevor.
The vehicle is being made from scratch by a highly-motivated team of mechanical and electrical engineering students, supported by some business and marketing students.
To enter the prestigious competition, teams from around the world undergo a rigorous online registration process consisting of a quiz that challenges both the team's technical knowledge, and understanding of competition rules.
For more info on
NMMU
, click
HERE
or visit their
website