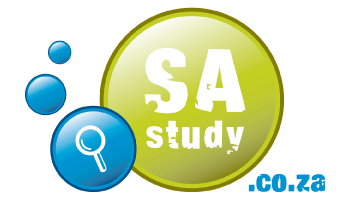 New Drama Bursary Available
The death of internationally-acclaimed Grahamstown playwright Reza de Wet in January has inspired a bursary fund for talented, cash-strapped students to help realise their dreams of studying towards a postgraduate degree in drama.
The Reza de Wet Postgraduate Bursary Fund for Drama Studies will be officially launched at the Rhodes University graduation next week in memory of the Rhodes University drama department veteran of 20  years, who died on January 26, four months after she was diagnosed with leukaemia. She was 59. Rhodes Theatre administrator Robert Haxton  said the decision to establish the bursary fund was taken to honour  De Wet's contribution to the arts.

"The funding opportunities for the performing arts at postgraduate level are extremely limited and the mechanism will provide the means whereby students without financial support, who show talent and commitment to this art form, may have the opportunity to study drama at  this level."
Haxton said it was hoped that by naming the fund after such an "extraordinary role model" would inspire students who were awarded the prestigious bursary and keep her memory alive.
"It is hoped to capture the spirit of integrity and devotion to the craft of theatre-making which she demonstrated so beautifully and with such  humour and grace in her life."
Bursary fund-raising kicks off next week at graduation with two special performances by her Rhodes University drama colleagues – internationally renowned Professor Andrew  Buckland and the Ubom! Eastern Cape Drama Company.
Buckland will perform his acclaimed The Ugly Noo-Noo comedy while Ubom! will put on their new play The Dogs Must Be Crazy. After years of inspiring audiences around the world, it is hoped that De Wet's critically acclaimed body of work will spark an international awareness campaign that will help raise much needed funds for postgraduate drama studies.
"Her presence here [at Rhodes]  provided a significant element of the dynamic which has identified the department so powerfully. "An active professional and inspiring teacher, Reza brought her fine aesthetic sense to the teaching process with as much care as she did to her writing." De Wet, who wrote almost 20 plays, mainly in Afrikaans, won more awards than any other playwright in South Africa – including twice winning the prestigious Hertzog Award.
Her plays were translated into English and three were performed in London to critical acclaim. Theatre legend Andrew Buckland, who will perform his worthy 20 year- old one-man comedy at the fund-raiser next week, said the development  of postgraduate drama studies was "a vital element of the overall imperative to bring the arts into the lives of the people of the country. Without the space to explore, experiment, research and, most of all practise this craft, supported by powerful theoretical underpinnings, theatre and performance, is at the mercy of market forces which drive it into mundane distraction and 'entertainment'."
Although postgraduate studies in  theatre, drama and performance provided this space, Buckland said it  was however one of the least-funded  areas of tertiary endeavour.
Image cred:
IOL
Article by
Dispatch Online
​