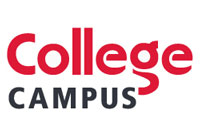 New College degrees acknowledge technological gaps in skills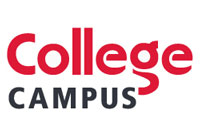 College Campus has launched three new bachelor degrees to fill the technological gap in skills in South Africa. These are Bachelor of Commerce in Digital Marketing (B.Com DM), Bachelor of Information Technology in Business Systems (B.IT) and Bachelor of Business Administration (B.BA).
The
college
was prompted by discussions with business leaders about their current requirements and the dire shortage of skills needed in the future to meet those demands.Genevieve Allen, MD of College Campus says, "The rate of change in the workplace due to technology is so rapid that, in order to keep industry supplied with suitably skilled management, we have sought to offer the kinds of new-age learning appropriate to the needs of commerce."
Digitally advancing
The B.Com DM degree, described as the first course of its kind in the country, presents an opportunity for those looking to further the growth of their current enterprise or start their own business. Graduates will be in demand for positions in advertising, marketing as managers or directors, marketing analysts, digital marketers and public relations specialists.
"The widespread adoption by consumers of IT tools such as social media, mobility and cloud computing has made it critical for the CMO (chief marketing officer) to become a major player in the IT space. Gartner predicts that by 2017, the average IT budget of a CMO will be larger than the chief information officer budget, so any marketer entering or currently in the workplace needs to be equipped for the changing times," says Allen.
Ahead of the IT Pack
The B.IT degree is designed to equip graduates to direct technology and IT towards achieving organisational goals. IT professionals are expected to design new business information systems and adopt new or emerging technologies to improve or support work-flow, production, efficiency and effectiveness.
"There are many employment and entrepreneurial opportunities available in this industry because of the skills gaps. A study done by global IT Industry Association, Comp TIA, revealed that 93% of companies say they have an IT skills gap, which is likely hindering technology optimisation and business success in organisations. Over 1000 IT and business managers were surveyed worldwide," says Allen.
Business acumen essential
The B.BA degree provides skills and knowledge needed to fill the critical shortage of competent managers and administrators in local and international business. "The course is structured to help students think critically and strategically, crucial attributes to create competitive business advantages, which in turn will contribute to economic growth and development. The course is also a natural stepping stone to higher qualifications such as an MBA," Allen says.
For more, go to 
www.collegecampus.co.za
.
Article Source: 
http://www.bizcommunity.com/Article/196/98/83791.html