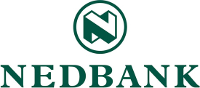 22 January 2013 –
Nedbank
is investing more than
R3.5 million
towards its 2013 '
My Future, My Career' career guidance programme
, which will benefit 24 000 students from underprivileged communities across the country. The programme provides grade 9 – 12 learners with an understanding of the requirements for various professions.
My Future, My Career
showcases more than 115 career choices available across 16 industries. More importantly, it enables learners to also discover the academic as well as personality requirements for each career while giving a better understanding of what to expect in the work place through the use of interviews or testimonials of real life professionals. For the fourth consecutive year, this innovative programme continues to enable learners to gain insight on what to expect in the workplace.
One of the beneficiaries of the programme, Albert Zitha from Katlehong is currently studying civil engineering at the
University of Technology
. "Access to information and career guidance plays a critical role in helping learners decide on a career choice. N
edbank's My Future, My Career Programme
guided me clearly in choosing my current studies," he says. "I commend
Nedbank
for this initiative and strongly encourage learners to make use of this programme as it will guide them in the right direction with regards to their career choices." 
The programme forms part of
Nedbank
's integrated and holistic education interventions
,
which follow a two-pillar education intervention model where the first pillar focuses on education across an individual's life stages, starting from early childhood development right through to tertiary education. The second pillar enables holistic support for beneficiary schools, resulting in a more effective school system.  The programme aims to build effective schools through infrastructure development, teacher training, building leadership capacity and providing classroom-based support.
"Education is one of our key focus areas and 50 percent of our corporate social investment budget goes towards it. This programme contributes towards our goal of creating a knowledge-based economy; which helps to drive our country's growth and development," said Kone Gugushe Divisional Executive for Corporate Social Responsibility at Nedbank.
"
Career guidance
plays an important role in shaping the minds of learners to choose a suitable career path. The need for career guidance is more essential to learners, who are about to make a career choice through further education.
My Future, My Career
is a fun and interactive programme, which continues to make a difference to underprivileged learners across the country, "added Mrs. Gugushe.
Since its inception three years ago,
My Future My Career
has reached 112 000 learners at an investment of R13.8 million. At the end of the 2013 campaign,
Nedbank
will have reached 130 000 students through an investment of R17.3 million in four years. The programme is presented in episodes at Ster-Kinekor cinemas, which have been strategically selected for their convenience and accessibility for the learners. The content of the 16 episodes includes accounting, law, entrepreneurship, mining and engineering, education, health, information technology, construction, travel and tourism, and each student leaves each session with a booklet for future reference.
The department of higher education and training has welcomed the programme and has also provided its support.
Click here to go to the
Official NEDBANK Facebook Page