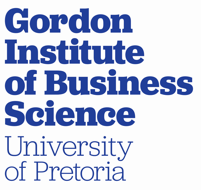 Minister Malusi Gigaba to speak to youth at the 2014 GIBS CareerExpo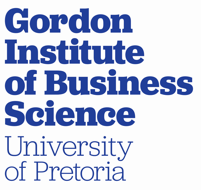 The transition from high school to the world of work or university can be a daunting time for our youth. During this often difficult time, learners need constant advice and guidance on the best career choices available to them and access to professional help to find the answers to some of the key questions they face such as: Where to from here? What are my options? Is this what I want to do for the rest of my life? Where do I go to for information about my chosen career path?
Aimed at exposing high-achieving grade 11 and 12 learners in Gauteng to the wide variety of possible careers, bursaries and work opportunities available to them, the Gordon Institute of Business Science (GIBS) will be hosting its annual GIBS CareerExpo on Saturday, 10 May at its campus in Illovo, Sandton.
Now in its tenth consecutive year, Minister Malusi Gigaba will make the keynote address to the more than 2 300 learners expected to attend the invitation-only event from over 190 schools around Gauteng.
The GIBS CareerExpo offers learners the opportunity to interact with various exhibiting brands, which range from top corporate firms showcasing their employment brands and opportunities to educational institutions who will be on hand to highlight the fields of study and wide range of courses available to learners, the applicable entrance requirements and bursaries available.
Learners will also have the opportunity to meet with young professionals and role models such as DJ Fix Moeti from 5 FM to discuss some of the challenges related to the transition from high school to tertiary and professional life, while also delving into some of the socio-political issues that relate to adult responsibilities.
Past exhibitors at the GIBS CareerExpo include Old Mutual, Sasol, KPMG, Deloitte, Exxaro, PWC, Rio Tinto, Liberty Life, Investec, Grant Thornton, McKinsey & Company, Allan Gray Orbis Foundation, Goldfields Leadership Academy, Murray & Roberts, Ernst & Young, PKF (Jhb) Ltd, Transnet, Edcon, Hans Merensky Holdings, ABI, SAB, Sizwe Ntsaluba VSP, Merril Lynch, Grinaker LTA, Department of Health, Department of Public Works, Department of Foreign Affairs, AAA School of Advertising, CIDA University, IMM, Rhodes University, Stellenbosch University, University of Pretoria, WITS University and Vega School of Brand Management.
"We started GIBS CareerExpo 10 years ago and it has grown exponentially because of the need that is out there. High school learners often do not have enough knowledge on how to transition from school to the next level," says Phyllis Byars, associate director of the Centre for Leadership and Dialogue at GIBS.
"The GIBS CareerExpo aims to expose these students to the real world by putting them in touch with experts for a series of guidance sessions on choosing the right career and educational opportunities and to help them to make the right career choices," she added.
Article issued by GIBS