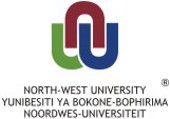 "It starts here", says North-West University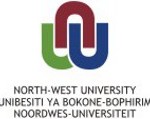 GREEN is the buzz word of the moment that denotes a sense of environmental awareness and a commitment to future generations. Sadly, however, going green is often just dressing for the salad: it has a pleasant taste but does not linger.
The key to going green is sustainability and the Potchefstroom campus of North-West University is ensuring that its green campus initiative will be the bedrock on which a carbonneutral tertiary institution will be built.
Achieving a carbon-neutral point is a long way off, though, because it is an exceedingly expensive endeavour requiring an extensive overhaul of the infrastructure and day-to-day workings of the campus. That said, carbon neutral is the benchmark to which the university aspires and the steps it has taken towards this goal have already yielded impressive results in the last year.
The university has 11 hostels each for men and women, which houses about 4200 students. In May, an energy-saving competition was launched that has pitted the 22 hostels on campus against each other to see who can reduce their electricity consumption the most. A winner is announced each month, there is a financial incentive for the hostels and, of course, ample bragging rights. Compared with statistics from last year, the hostels have reduced their electricity usage by 280 291kWh, or 6.02%, and individual students are saving 3.94 kWh. In monetary terms, that is an impressive saving of R518 538.
Concerning the surrounding community, green projects abound. The university launched its Swop Shop this year, an initiative that encourages pupils at various schools to recycle. They trade recyclable materials for stationary, toys and other paraphernalia. In the second week after the inception of the project, pupils at President Pretorius Primary School traded more than 450kg of recyclable materials for toiletries, sporting equipment and much more.
"In the past we struggled to get pupils from rural communities to attend school on Fridays, but because the Swop Shop only operates on a Friday our attendance figures have soared," said principal Jas Fourie. "The Swop Shop also encourages pupils to think green from an early age and instils the values of global citizenship."
Another initiative is the FLAGH glass, paper and wood recycling project, which is owned and run by women. Impoverished communities are given the means to generate an income by producing a variety of products, including glass beads, glass-fused items, mosaic trays and photo frames. Situated in Ganspan in the Northern Cape, near the township of Ikageng and Vyfhoek Plots, the FLAGH project, like the numerous other green projects run by the university, subscribe to the triplebottom line principles of people, planet and profit. Simply put, people are empowered by protecting the planet and the profits generated are ploughed back into the community.It is a cyclical, sustainable approach that is both profitable to the communities involved and ecofriendly.
There are now more than 50 green projects running on campus that cater to environmental needs such as effluent management, energy preservation, biodiversity conservation, products, services and transport. Recycling stations are abundant on campus and even the wrapping of food products in the student centre and other eateries have been revamped as polystyrene gets phased out.
Shuttle services reduce CO2 emissions and the university can lay claim to truly being a bicycle-friendly campus.
According to Jean-Marc Stidworthy, project manager of the green campus initiative, these projects serve to provide individuals and communities with the know-how and tools they need to play an active part in ensuring a greener future for all.
Article source: http://www.nwu.ac.za/content/it-starts-here