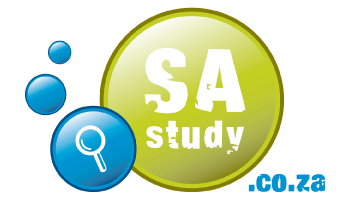 Hyundai Contribute to Youth Career Development
The June/July school holidays marked the 3rd annual apprentice programme run by Hyundai Automotive South Africa (HASA). Taking on eight scholars from 14 June to 02 July 2010, Hyundai endeavored to expose these scholars to as many facets of the workshop area as possible including; Pre Delivery Inspection (PDI), Diagnostics, Wheel alignments and Specifications and Compliance training.
Through this, HASA aims to provide these scholars with the ideal learning platform, not only from a workshop but also a general work environment perspective – teaching them softer skills such as attention to detail, and the fact that everyone has to start somewhere – no matter what the job.
"We have noticed that there is an elevated lack of understanding as to what the motor industry entails and as one of the leaders in the automotive industry, we felt it our responsibility to drive knowledge and understanding throughout the youth as to the opportunities that the motor industry holds," explains Michael Rohde, After-sales and Service Director at HASA.
"Mature and skilled workers are few and far between, and while we understand that not all the participants that partake in this initiative will become technicians, our aim is to entice interest in the motoring industry, as well as to provide the industry with school leavers that are skilled and prepared for the working world."
The HASA apprentice programme is driven through Hyundai head office as a central point for the initiative at this stage; however similar programmes will – in the near future – be introduced within the Durban and Cape Town regions. Furthermore the HASA service network has also been included in the project and will be opening this opportunity up to all areas where Hyundai dealers are situated.
"We certainly value cultural and racial diversity and currently have a mixed diversity of candidates that form part of this programme. As a result, we encourage all candidates that are 16 years of age or older to contact the Hyundai training centre on 011 826 1406 or email [email protected] to discuss this opportunity," continues Rohde.
"Furthermore, while we promote the achievement of a Grade 12 qualification and where possible a tertiary degree/diploma – it is a reality that not all scholars have the ability or socio-economic opportunity to achieve this. As such, we use this programme as a platform for equality, enabling these youth to become qualified in a field of expertise of their choice – that would usually not be available to them – by offering certain apprentices permanent employment within our organisation, based on competency and willingness to learn and excel."
To this end, this programme has enabled previous candidates to become top warranty personnel, technical trainers and master technicians and more recently this year's programme sees Hyundai offering a number of apprentice's full-time employment within the organisation.
"However, it needs to be mentioned that while this exposure provides opportunity within the motor industry, it also extends far beyond that – providing a foundation for whichever field it is that an individual wishes to pursue/master. Certain previous delegates have gone off to study engineering, become training facilitators, as well as apprentice technicians and service advisors," adds Rohde.
To read the entire article click on The Skills Portal
​