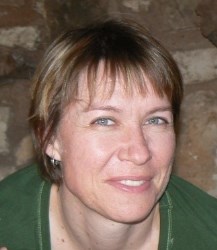 The Department of Modern European languages' Anna-Marie de Beer has received the Andrew Mellon Foundation Career-development Award.
The Foundation supports a wide range of initiatives to strengthen the institutions that sustain scholarship in the humanities. The main goal of the Foundation's higher education programme in South Africa is to develop capacity in higher education by providing opportunities for individuals who were previously disadvantaged and individuals who have demonstrated a commitment to the previously disadvantaged.
At the
University of Pretoria,
this grant was made available to academic staff members in the Faculty of Humanities who are in the process of completing their doctoral degrees and are considered to have the potential to contribute significantly to UP's research and teaching initiatives. The grant is awarded specifically to assist staff members to develop their research careers by facilitating the publication of research articles and the completion of their doctoral degrees. Funding is provided to cover the cost of teaching replacements and to enable recipients to attend an international conference in order to share the findings of their research. Provision is made for a mentorship programme.Anna-Marie's area of research is Francophone literary representations of the genocide in Rwanda. Her thesis examines a collection of literary works produced by nine French-speaking African intellectuals in response to the genocide. She explores traumatic memory and the relationship between verbalisation and trauma. The interest of the research lies in the synthesis, and conclusions that were drawn when the nine texts were first studied individually, and then as part of a collective, polyphonic text in order to identify recurring themes, motifs, 
lieux de mémoire
 and signs of trauma.Toutes nos félicitations madame!
Mellon Foundation:
http://www.mellon.org/