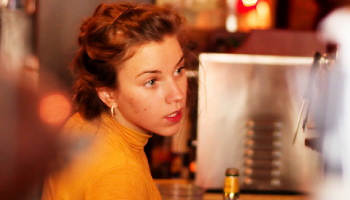 How to Make Money as a Full-Time Unpaid Intern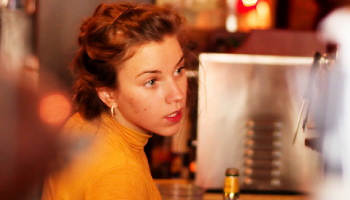 Remember the good old days when holidays meant no work and all play? When being done with school meant hours at the pool and sleeping 'til kingdom come? Unfortunately, when you're in university, holidays aren't all fun and games anymore. In today's job market, finding work after university is hard enough. That's why during the holidays, many  students are looking to gain some work experience. Without classes bogging you down, your vac time is the best time to dive into a full-time internship. But for a student with minimal experience, chances are that if you score that dream full-time internship, it won't be paying.
Unpaid internships are sufficient if you have no expenses and don't mind a relatively non-existent social life. But for those who actually need money to live, don't fear. There are great holiday jobs that can work with your internship schedule and put some cash in your pocket. As long as you know what to look for, making money doesn't have to interfere with planning for your future. Follow these guidelines and it'll be easy to make money this holiday:
Pick a job you know will work with your schedule:
(Waitress, retail, barista)
Go for a job whose hours you know won't conflict with your full-time internship. If you're a morning person, pick up a few hours before work at a local coffee shop or breakfast restaurant. Many shops open at 6 a.m. or earlier, so if your internship starts at 9, ask about opening a couple days a week. There won't be many people fighting you for those shifts. Work a few nights a week as a waitress or a hostess. Even if you can't work very many hours in the service industry, the hours are convenient and the tips you'll pick up will add a nice bonus to your paycheck.
Seasonal Jobs:
(Catering server, party company, lifeguard)
Even if your full-time internship makes it nearly impossible to socialize, holidays are the optimal season for get-togethers, weddings and extravagant parties. That's why many catering and party companies hire part-time workers over the holidays. Companies that hire seasonal workers are a perfect fit for busy students. Even summer jobs like lifeguarding or a summer day-care are often looking for workers on the weekend during the summer break. Plus, if you do a good job, they'll be looking to hire you back next summer.
Make your own hours:
(Tutor, babysitter, house-sitter)
When you're interning every day from 9-5, having a job where you can dictate your own hours is a blessing. Ask your neighbors if they need a babysitter or sign up at an online service like GumTree. If changing diapers and pushing strollers isn't your thing, tutoring is also a great opportunity for college students. You can even sign up through your university to tutor other students. Ask your counselor about what opportunities your school offers. Senior Jessica Johnson from the University of Alabama adds that one of the best places to look for odd jobs is at your internship. "Make it known, without being too obnoxious, that if anyone in the office is going out of town you will house sit or pet sit." That way, your unpaid internship just may result in some much-needed cash flow.
No job at all:
(Garage sales, online classifieds, blogs)
Who says you need a weekly paycheck to make money? Try selling some of those old matric dance dresses on GumTree or finally cleaning out that storage room and having a garage sale. It's a great way to get rid of stuff you don't need and make a large sum of money with minimal effort. Also, try to pick up a few freelance jobs here and there.  If you're looking for something more consistent, you may find companies are that will pay for ads on your blog or website if you have ones. If you like fashion or photography, start your own blog. If you sign up with a company like Google AdSense, they will post advertisements on your blog and every time a viewer clicks the link, it's money right into your pocket. Keep an eye out for odd jobs or easy money here and there. Even if it doesn't make much, a little cash here and there can add up fast.
Article adapted from
Her Campus