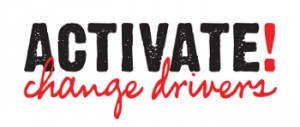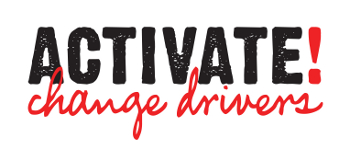 During September, South Africans celebrate heritage.
A person's heritage is made up of the practices and traditions that are passed on from parents to children and how we acknowledge one another's identities as human beings. Heritage is also about what has been passed on from the family, community and place where people have been raised.
A country's natural heritage is its beautiful environment and natural resources like gold and water. Areas that are very special and where animals or plants are in danger of extinction like the St. Lucia Wetlands and uKhahlamba Drakensberg Parks in KwaZulu Natal are world heritage sites. They are respected and protected against harm.
Cultural heritage is formed by those things or expressions that show the creativity of people. These can be special monuments, like a building, sculpture, painting, a cave dwelling or anything important because of its history, artistic or scientific value. The styles of buildings can also be part of our cultural heritage because of their architecture, where they are built or what they were used for. Robben Island, The Cradle of Humankind at the caves of Sterkfontein, Swartkrans and Kromdraai in Gauteng, the uKhahlamba Drakensberg Park and the ancient city of Mapungubwe in Limpopo are all examples of South Africans cultural heritage.
"The idea for Sihambela Phambili came about during an exercise at Educo to create ' a dream organisation'. We wanted to bring something that would help us work within the community. We noticed a gap that the community doesn't understand the positive transformation we go through in programmes such as Educo and ACTIVATE!", says Linda.
Sihambela Phambili will be celebrating heritage by inviting old and young, parents, guardians, elders, adults to join young social change makers in celebration of their heritage and continuing the teachings across generations by hosting an event at the Elukhanyisweni Centre, NY 74 in Gugulethu, Cape Town. Follow this event on Facebook, Sihambela Phambili Heritage Event.
Sihambela Phambili ("lead and give back)" is a youth movement started in 2012 by youth who have through an EducoAfrica experience. EducoAfrica training programmes focuses on how young people can be active in their communities. Sihambela Phambili is a platform for youth that encourage them to own their potential to the fullest. Niki Alexander, Dumisa Thethiwe and Linda Mtshibe are part of the group of young people involved in the formation of Sihambela Phambili.
However, how can youth achieve this if they do not have the support from their parents or the older generation? And it is simple – to simply believe in that young person, to believe that not only are they the future leaders but supporting them in the positive change they strive to make in their community in this country and also globally.
What are you doing to celebrate your heritage? Share your events, stories or conversations about heritage in your community to [email protected]
– See more at: http://www.activateleadership.co.za/blog/heritage-a-celebration-of-who-we-are#sthash.BwyF8YZD.dpuf