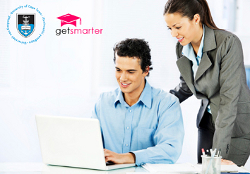 Job seekers and working professionals are faced with an ever-increasing pace of change, as technological advancements and online innovation continue to shape the current job market. Industries have evolved; presenting career paths that didn't exist just two decades ago. Jobs in social media management, blogging and user experience analysis, for example, have only been formally established during the past five to ten years. This indicates that the modern job seeker needs to be savvy when it comes to choosing a career path and goals, while the working professional should look to keep their skills in line with new trends.
The 21st century workforce is characterised by digital innovation and globalisation. Organisations have seen a rise in automation and a noteworthy shift to virtual office space and remote performance of duties. Workers are now required to be a jack-of-all-trades, and a master of all. The days of relying on one qualification are long gone. Employers now look for multi-skilled individuals who can perform a range of duties. Moreover, given the lengthening retirement age, employees are faced with the prospect of a longer working life. Individuals must be prepared to embrace multiple work cycles, as it is no longer commonplace for individuals to remain in one position for the duration of their working life.
The 2013 GetSmarter career guide positions itself within this modern world of work and aims to assist job seekers and working professionals alike in their approach to the current marketplace. The skills that workers look to adopt and the direction that job seekers plan to take should be shaped by an understanding of workplace demand. As such, the 2013 Career Guide addresses these concerns in three primary sections – a look at today's workforce, the characteristics of the 21st century world of work, as well as how to engage your personal career goals.
The 2013 GetSmarter Career Guide is a must-read for those who are looking for practical tips to advance their careers or find relevant work. Whether you are searching for new work, looking for a promotion, preparing to change careers or planning to start a new business, this guide will give you the focus you need.
About GetSmarter
GetSmarter is a high-touch online education company that works together with the University of Cape Town, one of Africa's leading universities, to present courses to working professionals and entrepreneurs throughout South Africa. It has trained over 10,000 students in the past four years, in such diverse topics as project management, labour law, creative writing and internet marketing – all from the comfort of the students' homes or offices. To download the 2013 GetSmarter Career Guide, click here. For more information visit http://www.getsmarter.co.za/.