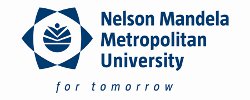 Financial Facts of Studying at NMMU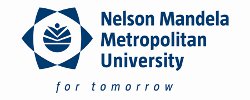 Before registering as a student, you need to determine whether or not you will have sufficient funds to finance your studies. Costs involved in higher education include registration and tuition fees, books, travel, meals, accommodation, sports equipment and general living expenses.
NMMU offers financial assistance to full-time students in the form of bursaries, merit awards, scholarships and study loans for top academic achievers.
A number of sport grants are also available for top sports performers and those who show outstanding potential.
NMMU also provides financial assistance in collaboration with the National Student Financial Aid Scheme (NSFAS) and Eduloan for financially-needy students. These funds are awarded to students in the form of a loan.
Admission to the university does not imply that you will get a loan.
The closing date for applications for NSFAS funding is 31 October for first-year students.  Funds are limited so students are encouraged to apply early.  Students not meeting the closing date must pay their own registration fees applicable to the campus where they will be studying.
If the student performs well, part of the NSFAS loan is converted into a bursary, which does not have to be repaid. Application forms for NSFAS loans can be obtained from the Financial Aid Offices on NMMU's North Campus or George Campus.
Eduloan is a private finance company that exclusively focuses on educational finance, assisting people who are not able to pay for their own, or the studies of their dependants, and who do not qualify for the traditional financing through the formal banking sector or government aid schemes.  EduLoan are available for study fees and books and provide simple repayment options at an affordable interest rate to loan applicants.  Visit the EduLoan Office on South Campus.
For more information on financial assistance, as well as on application, registration and tuition fees, contact the Financial Aid Office on (041) 504 3182/1111 or [email protected].
SCHOLAR MERIT AWARD SCHEME FOR HIGH SCHOOL ACHIEVERS
The Merit Award Scheme rewards top performing students for the marks achieved in the final matriculation exams. The better the student's marks, the greater the discount they will receive on their fees. Continued excellent academic performance in your first and subsequent years will also be rewarded with reduced tuition fees, depending on the level of performance.
Points are awarded for the levels obtained in each subject and the amount of the award is linked to the total merit points achieved.
HOW TO CALCULATE YOUR MERIT POINTS
Look at the points awarded for each of your seven subjects and add up the points obtained for each subject.
If the total is 38 or above, the candidate will have satisfied ONE of the criteria for financial reward.
Where more than seven subjects have been completed, the best seven will be considered.
Allocation of points:

Bursary amounts

Points

NSC %

Overall

Merit Point

Award

8

90% to 100%

50 and above

R16 000

7

80% to 89%

48 – 49

R13 000

6

70% to 79%

46 – 47

R11 000

5

60% to 69%

44 – 45

R 8000

4

50% to 59%

42 – 43

R 6000

3

40% to 49%

38 – 41

R 4500

0

0% to 39%
*Please note that the amounts shown are subject to change. Please consult the Financial Aid Office for further information.  
Criteria:
The award will be based on the final Grade 12 National Senior Certificate (NSC) results.
Grade 12 must have been completed not earlier than in the three years preceding the student's first registration at NMMU.
The candidate should be enrolling for his/her first tertiary qualification at NMMU.
The candidate must be registered as a full-time student for degree/diploma purposes for the full duration of the academic year.
The award is for one year only.
Applicants admitted to the Extended Curriculum Programmes don't qualify for the Scholar Merit Award Scheme.
Further student merit awards are available on an annual basis, but will be dependant on continued excellent academic performance.
Merit Awards are available to South African students only.
Please note that the information above is only applicable to current Grade 12 learners. Prospective students who matriculated prior to 2008 must please contact the Financial Aid Office on 041 504 3182 or email:

[email protected]

.
LEADERSHIP AWARDS 
In addition to merit awards, NMMU also offers leadership awards to head boys/girls or Learner Representative Council (LRC) presidents, who meet the above-mentioned criteria for a scholar merit award. In recognition of their leadership position, their scholar merit award is also topped up to pay towards their full tuition fee, up to a maximum of R10 000 for their first year of study if they obtain a merit point score of between 38 & 45. Applicants above 45 points will not qualify for an additional award.  Head boys/girls and LRC presidents scoring less than 38 points will receive R4 000. Documentary proof of your final grade 12 results, as well as proof of the above-mentioned leadership position, must be handed in to the Financial Aid Office on the North Campus. For more information contact the Financial Aid Office on 041 504 3182 or [email protected]. The university reserves the right to adjust the above awards.
STUDENT MERIT BURSARIES
Returning undergraduate students can automatically qualify for merit bursaries based on their final results in the previous year of study. All students who have passed all their modules at the first attempt and have attained a weighted average mark of 70% (subject to change) or higher, and have been registered for a minimum relative course weight of at least .800 (or 96 credits), receive a student merit bursary, the rand value of which is determined on a sliding scale, the minimum value being R 3000. This award is only made to SA citizens.
NB: Exempted courses are not included in the minimum relative weight or credit value for merit award purposes. The value of the bursary is not a fixed amount and is determined in accordance with the available budget. These awards are only for undergraduate studies and students proceeding onto BTech. Students intending to register for honors studies must apply for the bursaries on the prescribed form before 1 November of the year preceding honors studies.
For more information on NMMU Bursaries, click here
For more information on NMMU Postgraduate Bursaries, click here
SPORT BURSARIES
The NMMU Sport Bureau offers sport bursaries of varying amounts to sport performers who have demonstrated the ability to play sport at a high level of competition. Sport Bursaries are awarded to students by the Sport Bureau. Application forms are available from their office, on South Campus. Closing date: 31 October. Sport Bursary application forms can be obtained from the Sport Bureau contact: [email protected] or (041) 504 2496.
NMMU VICE-CHANCELLOR'S SCHOLARSHIPS
The Vice-Chancellor recently introduced a premier scholarship to top achievers in the country. The first Vice-Chancellor Scholarships were awarded to the top academic achievers who registered for study at NMMU in 2010. The scholarship, valued at R 70 000 a year is renewable for each year of a first NMMU undergraduate degree or diploma, provided academic performance remains of the highest standard.   Up to 30 Vice-Chancellor Scholarships will be granted each year.
The scholarship will cover registration and tuition fees, reasonable accommodation costs, the average cost of books and other study material, meals, and the cost of transportation to and from home. Any remaining balance will serve as a personal allowance.  Vice-Chancellor Scholarship students will have access to other benefits and opportunities that will enhance their academic experience and leadership development.
The general guideline for selection would be that a Grade 12 learner should obtain an NMMU Academic Point Score (APS) of at least 49 or more in the final Grade 12 exam results in order to qualify for the scholarship.  A provisional list of recipients is compiled based on results in the final grade 11 examination. Candidates may be nominated by their school principal or by a dean of an NMMU faculty, before the indicated closing date.
For more information CLICK HERE or contact Marketing & Corporate Relations on 041 504 9923.