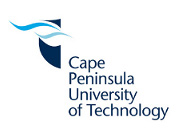 Financial aid and funding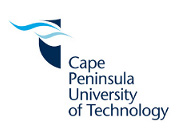 A variety of loan and bursary options are available to deserving students who have been accepted into their first year at CPUT.
The most popular choice is the National Student Financial Aid Scheme (NSFAS) which is a government body that allocates a set amount of money toward a student's individual tertiary education needs.
The repayable loan has already assisted thousands of students nationwide to gain access to higher education. It also incentivizes students to perform well academically by offering to wipe 40% of the amount owed if they continuously score well.
NSFAS loans are repayable once a student starts earning a salary.
Students who have been accepted to CPUT as first time, first-year students for 2014 can apply for financial aid up to the last working day of February. All applications are managed and processed by the Financial Aid office at CPUT.
CPUT also offers merit bursaries to students who scored an A-aggregate in their matric exams
Applicants must be South African citizens, have a very good academic record, should be assessed as financially needy and have to make a family contribution towards their studies. The size of awards varies according to individual needs.
Additionally most commercial banks, including Eduloan – similar to a bank loan, have affordable student loan options available.
Finally a number of external companies, clubs, churches etc offer financial assistance to needy students.
Check https://www.cput.ac.za/study/funding/undergraduate for more information on financial aid and funding.
Article issued by CPUT