Exxaro Mining Bursary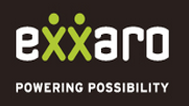 Power your possibilities with an Exxaro Bursary in Mining. It's hip, it's hot, and it's your ticket to a totally awesome career in mining. Apply for your Exxaro Mining Bursary today!
Check out what you get with an Exxaro Mining Bursary:
Tuition fees
Book fees
Residence fees
Meals
Miscellaneous cash allowance
Exxaro offers bursaries only to candidates currently in Grade 12 (or to recently matriculated candidates) who will commence with first year studies in the next academic year (2015). The selection process occurs annually with the support of the Exxaro Community Development Practitioners at all Exxaro Business Units.
Bursaries will be awarded to study courses aligned with our business need:
a. B Eng/Bsc Degree in:
Civil Engineering
Electrical Engineering (heavy current)
Industrial Engineering
Metallurgical Engineering
Mining Engineering
Geology
b. B tech at University of Johannesburg in:
What does the bursary offer?
The comprehensive bursary will cover tuition fees and allowances for books, residence and meals.
Practical work for bursary holders as prescribed by the institution of study.
Professional-in-Training programme after completion of studies.
Exciting career prospects.
What do you need to qualify?
B Eng/Bsc Degree courses: A minimum level 6 for Maths and Science, English minimum Level 5.
B Tech courses: A minimum level 5 for Maths, Science and English.
Note
Current Gr 12 learners will be evaluated on their Grade 11 final results.
Recently matriculated applicants will be evaluated based on Grade 12 final results.
Applicants should apply for one discipline only.
Applicants should be in compliance with the minimum entry requirements as prescribed by the relevant universities.
Bursary opportunities are only available to South African citizens.
Nominated applicants will need to go through a selection process (Including psychometric assessment and medical examination).
Bursars should be willing to be placed at any of the operations of Exxaro on completion of studies.
How to apply:
Click Here to download the Exxaro application form, which must be completed in full.
Documents to be attached:
Latest final, official school results
A certified copy of your ID.
Complete the application form and hand it together with the above-mentioned documents to an Exxaro representative or e-mail it to the Exxaro Business Unit nearest to you (see contact details below)
Closing Date: 30 April 2014