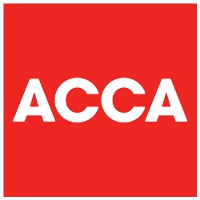 Evaluate a qualification to ensure that it meets your career aspirations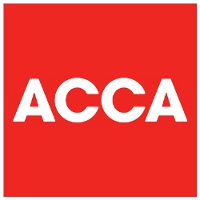 "When choosing a qualification it is important to ensure that the qualification is able to meet your long-term career aspirations," says Head of ACCA SA, Nadine Kater.
Kater says the ACCA Professional qualification, which is recognised globally, has enabled thousands of ACCA members to secure very senior positions worldwide. She cites Auditor General of South Africa Vice-chairman, Solomon Jiyana as a case in point.
"While at university one of his lecturers introduced him to the ACCA Professional qualification. He commenced with the ACCA Professional qualification shortly after completing his undergraduate degree, and has never looked back," Kater explains.
Jiyana says the ACCA Professional qualification, together with his ACCA membership, has opened many doors: "I have moved up two levels, in strategic decision-making positions. Qualifying as an ACCA member has opened big doors in terms of advancing myself in the business world."
He concedes that working and studying at the same time was quite challenging: "I had to put in a lot of hours in a 24 hour day. I worked just over 8 hours a day. When I got home, I needed to put in 3 hours, five days a week, to study for ACCA. Fortunately, ACCA was flexible in the sense that I was able to put in more hours during the weekend as there were no assignments. I was also able to study at my own pace."
The ACCA Professional qualification has broadened Jiyana's horizons particularly in the areas of ethics, corporate governance and strategic management. His understanding of Audit Standards has enabled him to come up with appropriate Audit Conclusions, which play a pivotal role in creating public confidence in South Africa.
"Undoubtedly one of the key strengths and an aspect, which really appeals to ACCA members and students alike, is the fact that the ACCA Professional qualification provides an in-depth knowledge and understanding of all areas of accountancy," Kater explains.
Jiyana says this in-depth knowledge has always enabled him to add considerable value to his employer: "Modern businesses need people with strategic insight. Employers are able to benefit from my strategic insights garnered from ACCA. I have also been able to assist my organisation to broaden its audit scope, especially in the area of auditing predetermined objectives related to service delivery. In addition, my complete skills have enabled me to assist my employer to achieve long-term strategic goals, in terms of making sure that individual performance, daily performance is aligned to the long-term strategy of the organisation."
With the year-end approaching, Kater says thousands of people worldwide make very important study choices to enhance their promotion and career prospects. "Choose wisely. Look for real-life role models of successful individuals, who have completed a specific qualification, which you may be considering. Their personal success and their career path, together with the calibre of organisations, who have employed them, serves as a very good barometer for assessing the strength of a particular qualification, the skills imparted, and employer recognition. Always take a long-term view," Kater concludes.
Article issued by ACCA South Africa