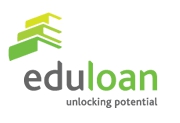 Eduloan, South Africa's foremost provider of education finance and one of the corporates supporting the Primestars "Step Up, Let's Lead" National Youth Leader Awards, has proudly presented full access to its Educonnect online platform to the 18 finalists in the awards, as well as a R300 000 bursary to the winner of the accounting and commerce category.
Nompilo Ayanda Shange was presented with a Eduloan Bursary of R100 000 per year for three years towards tertiary studies, accompanied by an opportunity to experience the Eduloan work environment and so get exposure to the world of commerce and industry in the form of education finance. This is Eduloan's way of assisting learners through their educational journey and ensuring that they succeed.
Eduloan, along with the provision of Education finance support, has brought its Educonnect product to the table. All 18 finalists will be awarded access to Educonnect, a single interface portal that provides information to better prepare and support students in their educational journey. This ranges from assistance with choosing the right career and institution to study, right through to orientation and mentorship programmes designed to enable students to make better choices. This is Eduloan's way of walking the student in their journey to success beyond just providing the financial means for their educational development, but also building a relationship that will ensure the success of their overall social development.
Through Educonnect, corporate and institutional bursary funders will have access to potential students, based on the predefined criteria that will be available on the Educonnect portal, to award their bursaries to. Eduloan has further added its value proposition to also providing a platform for all engaging with Educonnect, access to solutions that will efficiently manage bursary funds, providing end-to-end holistic solutions.
Eduloan CEO Totsie Memela said the finalists demonstrated excellent leadership in their respective schools and communities. "These young stars are leading, are guided by their values, and have assumed personal and social responsibility to initiate positive changes in their personal lives and their communities. This represents the individual character that is truly admired at Eduloan," she said.
Eduloan has empowered hundreds of thousands of South Africans to unlock their potential and start realising their dreams. "In this, we share Primestars' enthusiasm and commitment to aiding the South African youth towards developing the skills to participate meaningfully in the economy. This will also enable them to contribute to improving the business environment and growing the economy. This is a passion that drives the engines at Eduloan", said Memela.
Article issued by Eduloan
ABOUT EDULOAN
Eduloan is a leading education finance specialist operating in Southern Africa. Since its inception in1996, Eduloan has provided more than 720 000 study loans valued at R3.7-billion and continues to help thousands across Africa unlock their true potential. Currently, Eduloan approves between 50 000 and 60 000 loans annually to students, a significant proportion of them working professionals.
Eduloan's loan offerings include repayment options at extremely affordable, fixed-interest rates, for the duration of the loan period. Study fees are paid by Eduloan directly to the institution, taking the administrative burden away from the student/corporate institution.  Loans can be paid back either through a salary deduction or a debit order.
For more information, call Eduloan's Client Services Department on 0860-55-55-44 or visit www.eduloan.co.za.