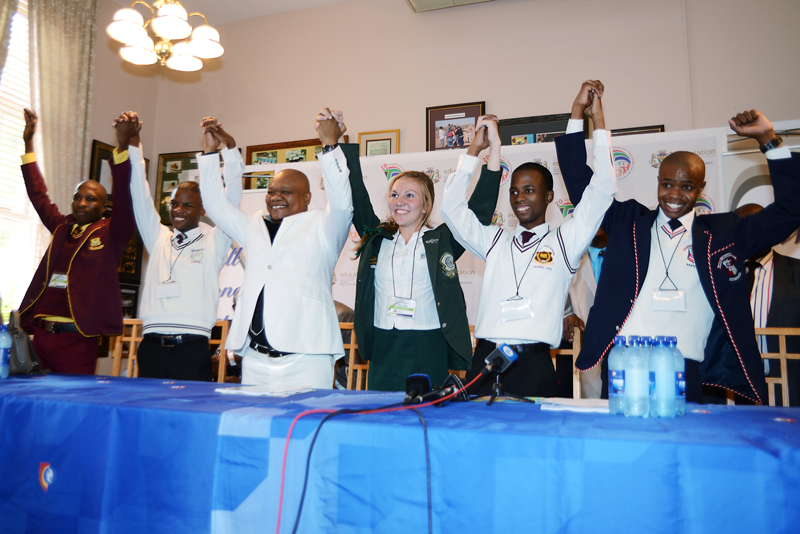 CUT offers 10 scholarships to FS top 100 learners
CUT has set aside R 15.1 million of university funds in 2014 for student bursaries and scholarships as a token of its partnership with the Free State Government.   This was announced by Vice-Chancellor and Principal, Professor Thandwa Mthembu at the Well-Done Function held on 7 January at CUT.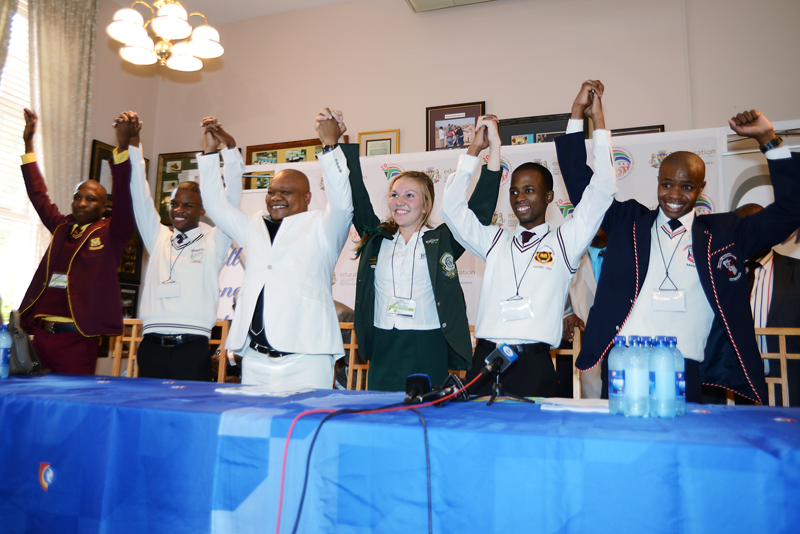 He said that the hard-earned achievements of the top 100 class of 2013 was important for the university, as it meant better and more quality students for CUT.  These bursaries and scholarships are intended for A-students and other excellently performing students to pursue mainly engineering and other Science, Technology, Engineering and Mathematics (STEM) programs.
Prof. Mthembu praised Free State for being the top province in the country with the best matric pass rate.   "As we all know, the future of any country, its innovation and its economy depends so much on educating its young people. This is what the Free State government under the leadership of our Premier Ace Magashule and MEC Tate Makgoe does better than any province in this country. If I were to be asked to vote for any government based on its focus on, and excellence in, education, it would be the Free State government under these leaders" he concluded.
Over the years, CUT has built a strategic partnership with the Department of Education on special academic programmes that focus on learners, teachers and subject matter enhancement.  Just last year, the Educator Mentorship and Development programme, a multi-million rand project funded by Telkom Foundation, was launched.
Prof. Mthembu assured the Premier and MECs that CUT will continue to support all programmes of government in pursuit of delivering quality education for youth in the province and maintaining the position of the Free State as a leader and game-change agent in education.
Image(s)
The MEC of Education Mr Tate Mokgoe officially released the results at CUT. Top performers in the Free State was announced and honoured at the event on 7 January 2014.
From left: David Mpho Moetie; Damiane Tigeli; MEC Tate Mokgoe; Anje Elize Venter; Kgotso Phomane; Joel Sondach.
Photo supplied by: Marinus Mulder
Article issued by CUT